Muhammad Wilkerson Trade Proposals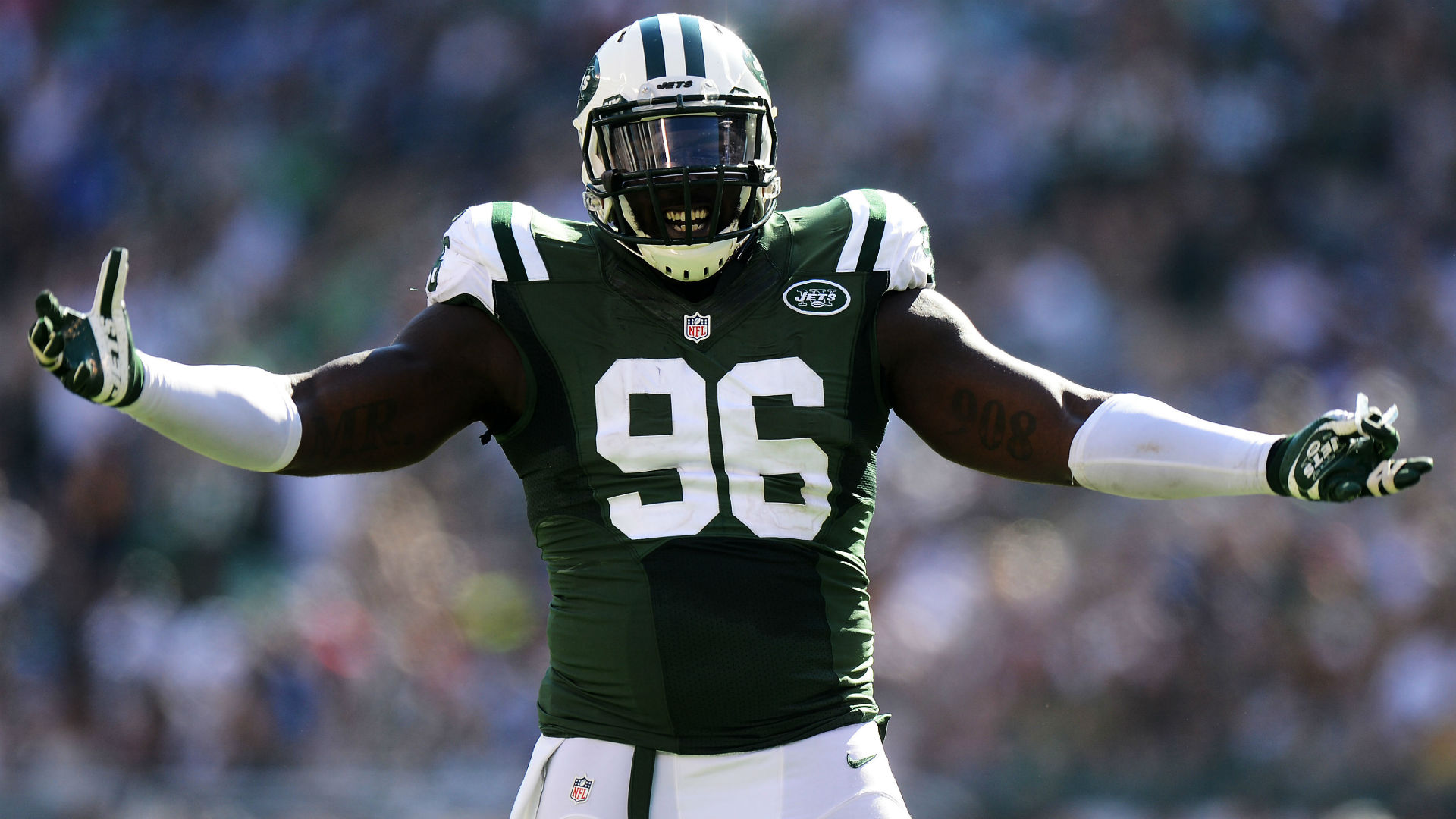 Now that the destinations of the top two quarterbacks are known, it's time for the other draft storylines to be explored. Paxton Lynch becomes the next protagonist for any potential blockbuster trade, but there has been constant talk throughout the offseason surrounding a potential Muhammad Wilkerson deal also.
Wilkerson is 26 years of age. He won't turn 27 until the second half of the upcoming season. He is comfortably one of the best defensive linemen in the NFL but will require a huge financial investment from any team that acquires him.
At that age, with that level of talent, there shouldn't be a shortage of suitors for Wilkerson despite his cost.
The Cleveland Browns just traded down with the Philadelphia Eagles. Despite that move, the Browns are reportedly willing to move down again. Picking eighth overall should assure the Browns of a chance at grabbing the projected third quarterback in the draft, Paxton Lynch. Lynch isn't worthy of that selection. That won't prevent him from being taken there of course.
With Robert Griffin III on the roster and a brand new regime in charge, the Browns shouldn't be in any rush to force a quarterback pick. The New York Jets on the other hand are. The Jets aren't desperate enough to pay Ryan Fitzpatrick the money he feels he is owed, but they could be desperate enough to move up for Lynch. In that scenario, the Browns should be able to swap the eighth overall pick for the 20th overall pick while also getting Wilkerson. They could also get the Jets' second or third-round pick depending on the negotiations.
Now, the question here isn't whether the Jets would move up for a quarterback, it's if the Browns would/should be willing to take Wilkerson.
Sashi Brown appears to be focusing on adding draft picks so he can rebuild the roster over the coming years. He allowed Alex Mack, Mitchell Scwhartz and Travis Benjamin to leave in free agency so that he can replace them next year with cheaper, younger compensation picks. He then moved down six spots in the draft for multiple high picks in future years as well as third and fourth round picks in this year's draft.
Brown still only has two picks in the first two rounds of this year's class, so he would ideally like to add another second round pick at some point, but he wouldn't need to if he added Wilkerson. Yes, Wilkerson is going to be expensive, very expensive, and he's not as young as a rookie would be, but those shouldn't be obstacles to his acquisition.
At 26 years of age, Wilkerson still has his prime ahead of him. He could arrive this year and foundational piece of the defense for the next four years. Wilkerson's price would be close to astronomical but the Browns could front-load the deal to absorb it into their $39.8 million in cap space for the coming season. Furthermore, because Wilkerson wouldn't be signed off the free agent market, he wouldn't impact the team's compensation picks in next year's draft.
The Browns would still be in position to move down again if they felt compelled to.
Packaging Wilkerson with their first round pick to move up for a quarterback is one plausible option for the Jets. Another is trading Wilkerson on his own so that they can afford to give more money to Ryan Fitzpatrick. If they are going to take that route, they need to get good value back for Wilkerson so they can maximize the quality of his supporting cast. The Jets won't need to add a defender to replace Wilkerson directly because of Leonard Williams' presence.
Because teams are more idealistic with their draft picks, the Jets won't get a high first-round pick for their defensive end. Wilkerson is more than worth that price. Instead, they would be forced to trade him away for at best a late first rounder or early second rounder.
An early second rounder seems more likely because those teams will have the cap space to work out a long-term deal with Wilkerson. The Tennessee Titans make the most sense from an on-field perspective. Dick LeBeau values defensive linemen a lot, his best defenses were led by Brett Keisel, Casey Hampton and Aaron Smith. The Titans have plenty of cap space and a plethora of second round picks to chose from. With Jurrell Casey at one defensive end spot, Wilkerson's value would multiply playing on the other side of the team's nose tackle.
The Titans have their quarterback and recently acquired DeMarco Murray. They should be making moves to significantly improve their team. It shouldn't be about gradual development for a four or five year play. It should be about building a playoff team now that can sustain competitiveness over the coming years. The one obstacle to this trade would be the ownership. It's unclear how much they care about winning on the field considering the moves they have made.
In theory, the Jacksonville Jaguars could trade the fifth overall pick for Wilkerson straight up and it would be a good deal. In reality, the Jaguars can't do that because it goes against conventional wisdom. Giving up their pick in the second round makes a lot of sense though. Hell, giving up another pick from the third or fourth round would still make sense.
Wilkerson is as versatile a defensive lineman as there is in the NFL. He can come off the edge for the Jaguars, filling their need for an outside pass rusher. He would be their primary option, taking the pressure of off de facto rookie Dante Fowler. With Fowler and Wilkerson outside, Malik Jackson, Sen'Derrick Marks and Jared Odrick inside, the Jaguars would have a dramatically improved defensive line. By keeping their first round pick, they could also add a Joey Bosa, Jalen Ramsey or Myles Jack to create a defensive foundation to rival any other.
It would be tougher for one of the teams picking towards the end of the first round to work out a contract with Wilkerson. They have less space to work with this year. The Indianapolis Colts and Carolina Panthers have the space as well as the need to address.