Quarterback Supporting Cast Power Rankings 2017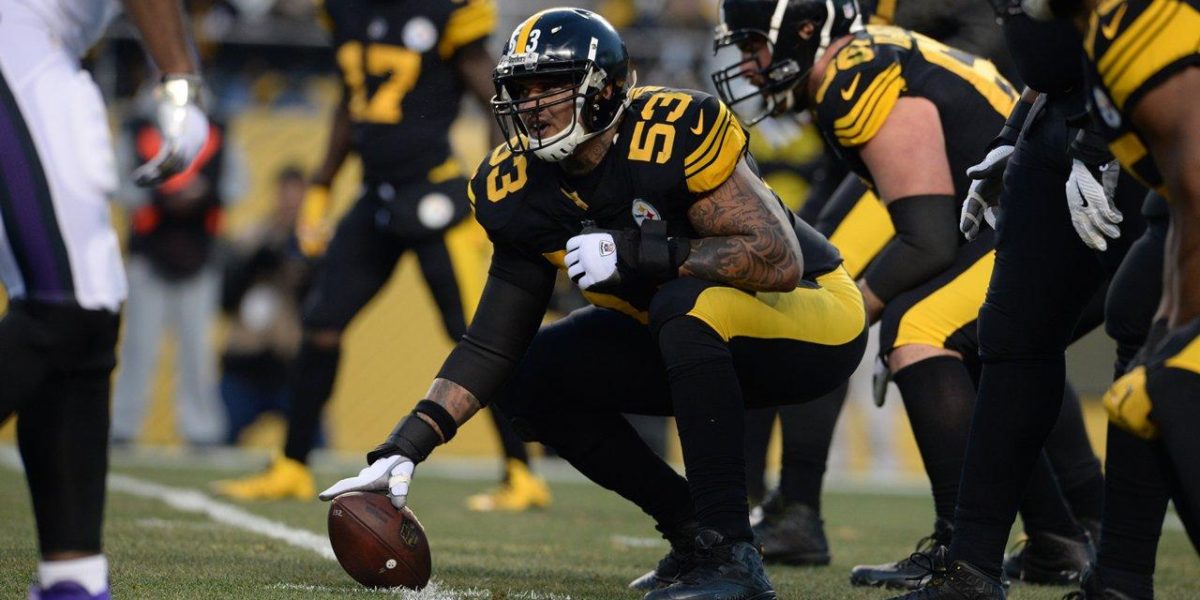 It's the Supporting Cast Power Rankings!
You know how this works. We take the quarterback out and view each offense based on how the pieces rank before talking about how they work together. The rankings are weighted based on importance relative to the quarterback. Offensive line and coaching are the most important because the line determines how fast the quarterback has to process and how often he faces pressure, while the coaching determines what he is asked to do.
Let's get going.
—
32. New York Jets
Offensive Line 9/30
Coaching 10/20
Wide Receivers 8/20
Tight Ends 5/10
Running Backs 9/10
Overall 41/90
Either the Jets are tanking or this is the worst front office in history.
31. Jacksonville Jaguars
Offensive Line 13
Coaching 9
Wide Receivers 16
Tight Ends 6
Running Backs 4
Overall 48
Spending a top-five pick on a running back should give you one of the best running backs in the NFL. Leonard Fournette was a terrifying runner in the open field in college and will be extremely productive as a runner if given lanes to run through. He's not a creative or subtle runner and, more importantly for these rankings, he doesn't offer value as a receiver or versatility in where he can line up on the field.
Fournette's best-case scenario is Adrian Peterson. Peterson will probably be a hall of famer so that's obviously not a negative. Peterson has never contributed to the passing game though. He has actually detracted from his team's passing games over the course of his career because he can't run from shotgun, pass protect or motion out wide to run routes. The league Peterson entered will be very different from the one that he leaves.
Surpassed the running back position, the Jaguars have a leaky offensive line, a head coach who belongs in the stone age and limited tight ends. The only bright spot on this unit is the trio of receivers who not only possess individual quality but whose skill sets complement each other perfectly.
30. Los Angeles Rams
Offensive Line 15
Coaching 11
Wide Receivers 11
Tight Ends 7
Running Backs 8
Overall 52
Adding Andrew Whitworth should be huge for the Rams offensive line. Greg Robinson's lack of development meant that he never showed any comfort as a starting left tackle in pass protection. Whitworth has been one of the best pass-protecting linemen in the NFL for the last decade and he can be a focal point for the running game. He's even excelled at left guard in the past.
Despite Whitworth's addition the Rams still have more questions than answers on the line. New head coach Sean McVay will need to set his quarterback up so he can get rid of the ball quickly to counter those questions. McVeigh comes from the Jay Gruden coaching tree. While he's still an unknown, he is at least an offensive mind who has worked with limited quarterbacks in the past to get the most out of them. That gives Rams fans hope.
The Rams receiving corps is not enthralling. Tavon Austin still can't run a route, any route, and Robert Woods is polished but has limited upside. Tyler Higbee is the receiving option who should most excite the Rams. Higbee didn't make any real impact during his rookie season. A training camp away from Jeff Fisher could help the athletic, skilled tight end establish himself at this level.
Losing Benny Cunningham hurts the running back group but Lance Dunbar is a proven veteran and Malcolm Brown has shown potential.
29. Carolina Panthers
Offensive Line 17
Coaching 11
Wide Receivers 8
Tight Ends 8
Running Backs 9
Overall 53
The Minnesota Vikings and Carolina Panthers swapped offensive tackles this offseason. Matt Kalil became the Panthers starting left tackle, Mike Remmers became the Vikings starting right tackle. Both teams felt like the new guy couldn't be worse than the old guy. Kalil is probably the better player of those two but hasn't been able to stay healthy. His athleticism has been sapped since he entered the league and that has made him a liability in protection.
Without quality starting offensive tackles, the Panthers line will remain a problem in 2017.
Not as big of a problem as the receiving corps. Devin Funchess and Kelvin Benjamin are more like moving targets for Newton than intended receivers. Neither guy can run short or intermediate routes. Both guys have limited ability to get open on vertical routes. Newton is required to throw them open all the time and even when he does, they're as likely to drop the ball as they are to catch it. Greg Olsen remains the only NFL-caliber receiver Newton has to throw to.
Christian McCaffrey is being pushed as a saviour in Carolina. He's going to be a phenomenal football player from the moment he steps on the field. He is the inverse of Leonard Fournette, someone who can line up out wide, in the slot, run routes from the backfield and create his own yardage. McCaffrey has Le'Veon Bell qualities to his game but Bell has played in a much better situation throughout his career. Mike Shula needs to set McCaffrey up to have a big impact, but even then it's unlikely he alone will be enough of a difference-maker to alleviate the pressure on Cam Newton.
28. Houston Texans
Offensive Line 15
Coaching 10
Wide Receivers 14
Tight Ends 6
Running Backs 8
Overall 53
Putting Deshaun Watson on the field during his rookie season will be like taking him out of a furnace and throwing him into an ice bath. Watson had an ideal situation at Clemson. His offensive line gave him good protection, he had big athletes at receiver who could adjust to the ball in the air and the coaching staff crafted a scheme that played to his strengths. As has been the case for years now, Bill O'Brien won't craft his scheme to his quarterback's strengths.
O'Brien stresses his quarterbacks more than anyone else by expecting them to constantly stand in the pocket and read isolated routes downfield. He doesn't simplify the quarterback's reads or use hard play fakes to distort coverages. That makes everyone on the field worse. From a sheer talent perspective, the personnel isn't exactly starting at a high level either.
Lamar Miller is one of the best running backs in the league because of his versatility. DeAndre Hopkins is one of the best receivers in the field because he has a gravitational pull that attracts any ball thrown in his vicinity. Surpassed those two stars the Texans have an underwhelming offensive line, a deep threat in Will Fuller who drops too many passes, a gadget player in Braxton Miller who won't be used enough as a gadget player and a tight end in C.J. Fiedorowicz who has shown off potential but also dropped too many passes.
27. Minnesota Vikings
Offensive Line 13
Coaching 12
Wide Receivers 15
Tight Ends 6
Running Backs 7
Overall 53
Quietly, the Minnesota Vikings have one of the best starting receiver tandems in the NFL. Adam Thielen's emergence during last season combined with Stefon Diggs' continued development gives Sam Bradford two receivers who can attack every level of the field and every type of coverage efficiently. Thielen and Bradford showed off a great rapport from the start of last season because of the receiver's ability to get open on vertical routes. He sets defenders up to create vertical releases as well as any other receiver in the league.
As long as T.J. Clemmings isn't on the field next year the Vikings offensive line is guaranteed to be improved. Injuries decimated the unit last year. It's not a coincidence that they signed two of the more durable players in the league in Riley Reiff and Mike Remmers to be their starting tackles. Neither Reiff or Remmers is even an average player at their respective positions but they will still be upgrades over what the offense trotted out there last year.
We're long past the point where Kyle Rudolph is going to fulfil whatever potential he was purported to have but he is entrenched as the team's starting tight end. Dalvin Cook offers the Vikings something they haven't had in a while: A well-rounded running back. With Latavius Murray offering value as a runner and Jerick McKinnon offering explosiveness in whatever role he is asked to fill, the Vikings depth at running back is impressive.
26. Baltimore Ravens
Offensive Line 17
Coaching 11
Wide Receivers 12
Tight Ends 7
Running Backs 7
Overall 54
The Ravens offensive line has lost key starters in each of the past two offseasons. Marshal Yanda remains at right guard and Ronnie Stanley should prove to be a quality starting left tackle, preventing the unit from being one of the worst starting fives in the league. Marty Mornhinweg won't expect his quarterback to hold the ball in the pocket, which should alleviate some of the expectations on the line to be effective.
What makes the Ravens offense confusing is the receiver position. With Mornhinweg and a likely-limited offensive line, you would want receivers who could get open quickly on underneath routes and create after the catch. The Ravens have three vertical receivers in Mike Wallace, Breshad Perriman and Jeremy Maclin. Maclin will likely be forced into the slot, something he can do but not his ideal fit.
With Crockett Gilmore sidelined for the season and an older Danny Woodhead returning from an ACL tear, it's hard to see who is going to consistently move the chains in Baltimore.
25. Indianapolis Colts
Offensive Line 20
Coaching 8
Wide Receivers 14
Tight Ends 8
Running Backs 6
Overall 56
How is Chuck Pagano still employed? The deep drop, vertical passing game that the Colts have employed under Pagano has consistently exacerbated the team's pass protection issues by limiting Luck's options to get rid of the ball. The offensive line itself isn't necessarily a problem, especially not if the young draft picks from last year establish themselves as consistent starters in 2017, but Pagano will do everything possible to make it look like a problem.
T.Y. Hilton and Philip Dorsett are hugely explosive but aren't necessarily the easiest receivers to throw to. Both have limited catch radiuses and Dorsett needs to continue to develop as a route runner. Jack Doyle was the breakout star last year. Doyle's well-rounded skill set and athleticism allowed the Colts to move on from Dwayne Allen. He has the ability to be a possession receiver but also someone who can create separation downfield against the right matchups.
For a team that has valued the running back position, the Colts don't have any standout backs. Frank Gore has defied all his doubters but he's 34 years old now and showed signs of his age last year.
24. Los Angeles Chargers
Offensive Line 17
Coaching 10
Wide Receivers 14
Tight Ends 9
Running Backs 6
Overall 56
Who knows what this offense will look like in three months. Over the past two seasons the Chargers have had worse injury luck than anyone. It appears that Mike Williams is likely to miss his rookie season, though he's only been officially ruled out for training camp at this point. Williams was likely going to challenge Tyrell Williams for his role in the offense. Williams played relatively well last year in a specific role, short crossing routes and vertical routes.
Keenan Allen's health is going to be a massive question again this year. Allen has finished each of the past two seasons on IR. He tore his ACL at the start of last season. If he stays on the field, 100+ receptions isn't out of the question as he plays both inside and outside to show off his diverse skill set. Allen doesn't necessarily offer his quarterback a wide catch radius but he does create so much separation that it's easier to get the ball into his hands.
Not having a proven receiving back could be a problem for the Chargers. They will probably just rely more on Antonio Gates and the outstanding Hunter Henry. Henry had a phenomenal rookie season. His size and ball skills afford him a wide catch radius but he still boasts enough athleticism to create and take advantage of space all over the field. At this point Henry should be considered the Chargers' best tight end, although Gates will probably remain the starter.
23. Green Bay Packers
Offensive Line 18
Coaching 10
Wide Receivers 13
Tight Ends 9
Running Backs 7
Overall 57
The Jordy Nelson who finished the 2016 season was far superior to the Jordy Nelson who began the 2016 season. That should give the Packers huge reason for optimism. Nelson is 32 so he should still have a year or two before age begins to sap his athleticism. That extra 12 months away from his ACL tear should allow him to show out as one of the best receivers in the league again. For Aaron Rodgers that will be huge.
Despite Davante Adams' big touchdown numbers last year he still drops too many balls and struggles to get open without extended time in his routes too often. It's been a long time since Randall Cobb has been an impact player. Martellus Bennett should immediately be the Packers' second best receiver. He doesn't offer the same vertical speed as Jared Cook but is a dramatically better player in every other facet of the position.
Bennett's blocking ability might prove valuable in the running game but it's unlikely that he offers much in pass protection. The strengths of the Packers' line are on the edges. It's the interior where the questions are. Because of that the running backs will be put under more pressure to pick up pass protection assignments. For Ty Montgomery and the team's other young backs, this could be a problem. Montgomery's versatility outside of his blocking makes him a valuable piece for his quarterback. He can move outside and run routes or be effective working out of the backfield.
22. Buffalo Bills
Offensive Line 20
Coaching 11
Wide Receivers 12
Tight Ends 6
Running Backs 9
Overall 58
The right tackle position was a disaster for the Bills last year. It sunk the overall value of the offensive line because Tyrod Taylor was constantly being forced to adjust to pressure. Dion Dawkins will push Jordan Mills for his starting spot in the hopes of improving the position. The more likely route to improving that spot will be from a scheme change from Rick Dennison that involves more hard play fakes that move the defensive front.
A major problem for Rex Ryan's Bills was their usage of Sammy Watkins. Watkins obviously missed a lot of time through injury but when he was on the field the Bills refused to throw him screen passes. Watkins' ability to create yards after the catch like a running back and his ability to adjust to deep passes after getting open downfield is hugely valuable. He is a receiver who creates for his quarterback rather than a receiver who relies on his quarterback to create for him. The problem is the rest of the receiving corps' outlook is bleak.
LeSean McCoy had 50 receptions last year but was still underused by the previous coaching staff. His versatility to move around the formation and shake linebackers underneath should be emphasized as much as possible. Even if that comes at the expense of some carries.
21. San Francisco 49ers
Offensive Line 17
Coaching 18
Wide Receivers 12
Tight Ends 6
Running Backs 5
Overall 58
Pierre Garcon gives this receiving corps a legitimate number one option. Garcon has been a part of a very talented group in Washington over recent years which has overshadowed his consistently excellent play. Kyle Shanahan is familiar with his skill set and will set him up for success. Bruce Ellington hasn't yet established himself as a quality receiver, he was injured last season, but should thrive in Shanahan's scheme also. It shouldn't surprise anyone if Marqise Goodwin becomes Taylor Gabriel 2.0. Although, maybe it should with Brian Hoyer starting.
The 49ers don't have a particularly impressive group of linemen but they have mixed some young talent on the right side of the line with veterans who are at least worthy starters on the left side. Jeremy Zuttah is old but has thrived in zone-blocking schemes previously. Zuttah will do for this line what Alex Mack did for Shanahan's line in Atlanta last season.
Running back is going to be an area of controversy. There was talk that Carlos Hyde could be cut before the season even begins. That would be somewhat surprising but it's not crazy. Hyde has a narrower skill set in terms of receiving value and his decision making/vision is inconsistent. Shanahan getting frustrated at his tendency to push plays too wide would make sense. Kyle Juszczyk should have a big role as the third down back. He's an exceptional player despite his fullback label.
20. Denver Broncos
Offensive Line 19
Coaching 10
Wide Receivers 16
Tight Ends 6
Running Backs 8
Overall 59
The Broncos are a quarterback away from competing for the Super Bowl. Despite the cliche-ness of that sentence, that's not something that can be said for every team. Emmanuel Sanders and Demaryius Thomas remain one of the best receiving corps in the league. Thomas has developed more toughness against hits while making contested catches lately, while Sanders has an electrifying skill set that makes throwing to him much easier than your typical starters.
Ronald Leary is a quality run-blocking left guard who can also hold his own in pass protection. He and Donald Stephenson should solidify what is otherwise a young offensive line. The Broncos won't have a line that can drop back in pass protection 600 times but the unit should be more than good enough to help establish the run then protect the quarterback while being ahead of the down-and-distance.
Anything Jamaal Charles provides to the running back group will be nice but not needed. Devontae Booker could wind up being the primary back this year as C.J. Anderson and Charles both try to prove their durability. So long as one of the three stays healthy the Broncos will have a quality starting running back. If two of the three stay healthy they will have a quality combination to use situationally.
19. Miami Dolphins
Offensive Line 18
Coaching 16
Wide Receivers 13
Tight Ends 6
Running Backs 7
Overall 60
Adam Gase's impact on the Dolphins offense last year was undeniable. Gase held players accountable where Joe Philbin had pled ignorance. He cut/benched players for not executing their assignments and recognized the reasons the offense was failing to adjust to them. He has a tendency to overuse screen passes but Gase largely sets his players up to succeed.
The guard positions are going to be problematic for the Dolphins this year. Anthony Steen played well as a center last year. Steen getting an opportunity to play guard would be interesting but it looks like Ted Larsen and Kraig Urbik are ahead of him. Larsen can't start, he'll be overwhelmed in every game. Urbik would be an okay option but you'd ideally want him to be your first backup onto the field.
Jay Ajayi will have to follow up his breakout season by proving that he can be consistent for 16 games while contributing more in the receiving game. The Dolphins receivers themselves are still trying to show off consistency in terms of getting open and catching the ball. DeVante Parker remains a player to hope for rather than rely on.
18. Tampa Bay Buccaneers
Offensive Line 16
Coaching 10
Wide Receivers 17
Tight Ends 9
Running Backs 8
Overall 60
No quarterback threw the ball further than 10 yards downfield more often last year than Jameis Winston. That's what you get from Dirk Koetter. Koetter is an aggressive coach who wants to aggressive push the ball downfield. His offense lives in the intermediate levels, relying on routes that require the quarterback to diagnose coverages while throwing with anticipation and placement. It's not easy and is part of the reason why Winston has struggled to take steps forward in his development.
At the very least, Koetter understands his quarterback needs time to push the ball downfield so he does keep extra blockers in and uses an extra offensive lineman more often than most teams. His offensive line needs that help because it's not a particularly athletic or impressive unit. Tackles Donovan Smith and Demar Dotson can't be expected to hold up one-on-one in space, which limits the play calling options somewhat.
Mike Evans is one of the most quarterback-friendly receivers in the NFL. His size, ball skills and athleticism create a wide catch radius and he can run routes to any level of the field. Even if he tends to push off too much. DeSean Jackson is also one of the most quarterback-friendly receivers in the league. Putting the two together should be illegal. Throw in Cameron Brate, an excellent possession tight end who can work the seams, and first-round pick O.J. Howard, who has a turbo-engine to get deep, and Winston has one of the best casts of pass catchers in the NFL.
17. Cincinnati Bengals
Offensive Line 12
Coaching 17
Wide Receivers 14
Tight Ends 9
Running Backs 8
Overall 61
Cedric Ogbeuhi was one of the worst right tackles in the NFL last year. He's about to be the Bengals starting left tackle. Andre Smith was let go by the Bengals 12 months ago, he was injured early in the year and the Vikings decided not to retain him. He's about to be the Bengals starting right guard. The Bengals left two of the best players at their respective positions in the league walk out the door simply to save some money.
Andy Dalton is the one who will pay for it. Dalton has become accustomed to having as much time in the pocket as he wants and great receivers spread across the field. He still has A.J. Green and Tyler Eifert, he still has some talented running backs, but his offensive line has shifted from one of the very best units in the league to one of the worst in just one offseason. That will completely alter the identity of the team.
In the best offenses the quarterbacks an afford to stare down receivers until they come open, he can afford to run out of clean pockets, he can afford to be slow at processing the defense and he rarely has to throw against pressure. That's not going to be what the Bengals offer their quarterback next year. It'll still be a talented group, but the challenges that didn't exist are about to threaten the effectiveness of the whole machine.
16. Tennessee Titans
Offensive Line 19
Coaching 13
Wide Receivers 13
Tight Ends 9
Running Backs 7
Overall 61
The turnover of the Titans offense continued this offseason with the addition of Corey Davis. Davis is going to be the outside receiver across from Rishard Matthews in Mike Mularkey's vertical passing game. Marcus Mariota threw 62.16 percent of his passes further than five yards downfield last year (third in the league) and 39.80 percent of his passes further than 10 yards downfield (fifth in the league).
Davis' ability to win vertically is going to be integral to the success of the Titans passing game. If he can't get open Mariota will regularly be forced to hold the ball longer than designed because the Titans don't prioritize giving their quarterback lots of options. If he can't stretch the field fast enough he will be on top of the receiver or receivers trying to run into the space behind him. That lack of speed from Tajae Sharpe was a major issue last year.
In spite of Davis' arrival as a top-10 pick, Delanie Walker remains the team's best receiving options. Walker is an outstanding tight end who can work underneath routes, make contested catches and get open down the field. His workload should be significant, especially considering the Titans don't have obvious receiving talent in their backfield.
15. Arizona Cardinals
Offensive Line 19
Coaching 14
Wide Receivers 13
Tight Ends 5
Running Backs 10
Overall 61
David Johnson and Larry Fitzgerald couldn't help their quarterback any more than they already do. Fitzgerald's routes are still pristine and his athleticism is good enough for him to take advantage of them at this stage of his career. He can still make spectacular catches and offers a wide catch radius deep downfield. Johnson can take screens for huge plays, can lose linebackers on option routes and be a vertical threat after lining up as a receiver.
Unfortunately, few other parts of the Cardinals supporting cast helps the quarterback. Bruce Arians is great at evaluating quarterbacks and developing their skill sets but his offense asks a lot of the position. He doesn't create easy throws or let the quarterback get rid of the ball quickly. If you play for Arians you are expected to hold the ball and deliver it into tight windows deep downfield as you are getting hit.
A big unknown for the Cardinals this year is their offensive tackle situation. D.J.Humphries played right tackle last year but struggled and is now being moved to left tackle. Humphries might be a more natural fit on the left side but it means he and Jared Veldheer are now both in different spots compared to a season ago. Continuity and health are typically the biggest factors for offensive lines (after talent obviously).
14. Seattle Seahawks
Offensive Line 9
Coaching 19
Wide Receivers 17
Tight Ends 9
Running Backs 8
Overall 62
If the Seahawks could make one of their five offensive linemen an eligible receiver, I think they would. The franchise's reluctance flat-out refusal to invest adequately in their offensive line is one of the more interesting parts of the NFL. Overpaying Luke Joeckel isn't going to fix it. Had Russell Wilson stayed healthy last year it's a strategy that might have worked because of the rest of the supporting cast.
Then again, Wilson getting injured and the offensive line being bad are probably related on some level.
Darrell Bevell understands how to scheme around a bad offensive line. He gives his quarterback quick throw options from spread formations. Opposing defenses can't aggressively clamp down the space on those routes because the offense is littered with outstanding deep threats. Jimmy Graham, Paul Richardson, Tyler Lockett and even Doug Baldwin all excel at getting open deep.
C.J. Prosise is a former receiver turned running back who missed a lot of time during his rookie season. When he was on the field he was phenomenal. Prosise is explosive and versatile. The type of player who terrifies defensive coordinators because they have no idea how to match up to him. Matching up to him while also trying to account for Baldwin, Graham and the speedsters in passing situations is essentially impossible.
13. New York Giants
Offensive Line 13
Coaching 16
Wide Receivers 19
Tight Ends 7
Running Backs 7
Overall 62
Brandon Marshall was the best signing of the offseason. Marshall slipped under the radar because of his age and the limited production he had last season. His limited production was primarily a result of terrible quarterback play, even worse quarterback play than what he overcame the previous season. Marshall's skill set is such that he should age well. He is a great athlete who will still be able to get open but even if he can't his size and ball skills allow him to box out defenders to make a play on the ball.
Putting Marshall on the backside of formations with Odell Beckham, Sterling Shepard and Evan Engram also on the field will make it tougher for opposing defenses to play aggressive coverage or use blitzes. Ben McAdoo primarily uses sets with three receivers and a tight end. He will keep his quarterback in shotgun and give him options to get rid of the ball quickly. That will limit the impact that his subpar offensive tackles have on the outcome of each play.
The running game in New York won't be one of the better ones in the league but it has a chance to be competent this season. Paul Perkins is a more versatile and explosive player than Rashad Jennings while a healthy Shane Vereen gives the offense a dimension it didn't have on passing downs.
12. Atlanta Falcons
Offensive Line 21
Coaching 11
Wide Receivers 14
Tight Ends 7
Running Backs 10
Overall 63
Losing Kyle Shanahan will have a huge impact on the success of this unit. Shanahan not only knew how to attack the specific coverages of the defenses he was facing each week, he consistently put players in position to succeed while doing so. Shanahan made the running backs the focus of the offense (save your Super Bowl jokes) while allowed Matt Ryan to build his passing game off of play action.
Ryan was far and away the quarterback most reliant on play action last year. The hard play fakes allowed Taylor Gabriel to get wide open downfield and forced the defensive front to be reactive rather than proactive in pursuit of the quarterback. Without Shanahan putting his players one step ahead of their defensive counterparts each play, Ryan's job will get a lot tougher.
Devonta Freeman and Tevin Coleman remain matchup nightmares in the passing game. They, along with Julio Jones, make this an appealing place to throw the ball. The ancillary wide receivers will need to prove that they can be as consistent as they were last year.
11. Chicago Bears
Offensive Line 26
Coaching 12
Wide Receivers 11
Tight Ends 5
Running Backs 10
Overall 64
The Chicago Bears have a weird amount of depth at the running back position. Jordan Howard will be close to an every down back but Benny Cunningham offers them a proven, high-quality third-down back while rookie Tarik Cohen is an exciting receiving option out of the backfield. The setup of the Bears' personnel suggests they will have to be a run-first offense next year, putting these backs to the forefront of their gameplans.
An overlooked aspect of this offense is the quality of the offensive line. Critically, they have the second-best interior trio in the league with Josh Sitton, Cody Whitehair and Kyle Long. Sitton Whitehair and Long will give their quarterback consistently clean pockets to work in. It's much easier for a quarterback to adjust to edge pressure than interior pressure so the value of that group is multiplied.
Waiting on Kevin White to establish himself as a starter isn't something the Bears can continue to do. If White breaks out this season, great. If he doesn't, they're going to be forced to rely on a mish-mash of veterans clinging to their careers. None of Markus Wheaton, Kendall Wright, Victor Cruz, Daniel Braverman, Josh Bellamy or Cameron Meredith are certainties to start. Wright is the most talented so he is the most likely to carve out a big role.
10. Kansas City Chiefs
Offensive Line 18
Coaching 19
Wide Receivers 11
Tight Ends 9
Running Backs 7
Overall 64
Andy Reid is a brilliant play designer who has created an offense in Kansas City where the quarterback doesn't have to make difficult reads or difficult throws. He relies heavily on misdirection, play action and route concepts that work with each other to free one specific receiver. It limits the overall effectiveness of the offense but allows the offense to remain functional regardless of who is under center.
Surpassed Reid, the best thing about playing in Kansas City is tight end Travis Kelce. Kelce is essentially a receiver because of his ability to create after the catch and create his own separation over the middle of the field. When given opportunities to attack the ball in the air against tight coverage he can make plays but that's not something he's been allowed to show off all that often over recent years.
Releasing Jeremy Maclin will push a greater workload onto Tyreek Hill. It's unlikely that Hill will fill Maclin's role directly, that's more likely to go to Chris Conley. Instead Hill will continue to be used as a gadget receiver in play designs where his separation is schemed for him. The Chiefs passed on upgrading their offense this year so they could invest in a backup quarterback. Reid's brilliance is by far the biggest reason they rank so high.
9. New Orleans Saints
Offensive Line 19
Coaching 20
Wide Receivers 14
Tight Ends 6
Running Backs 6
Overall 65
Nobody in the NFL keeps the opponent guessing more than Sean Payton. Partly because he's been allowed to work with Drew Brees, Payton has run the most diverse passing game in the NFL for a long time. He will find ways to use fullbacks and tight ends who should never be on the field on passing downs and then use them to exploit specific matchups that most coaches never even think to attack.
Andrus Peat's failure to become a starting left tackle means the Saints will be relying on rookie Ryan Ramcyzk to solidify their pass protection. Individually the Saints have talented pieces at each spot on their line, they just those players to establish themselves as consistent, week-to-week, snap-to-snap performers in an offense that will ask a lot of them.
Having traded away Jimmy Graham and Brandin Cooks over recent years, it's no surprise that the Saints are a little light on skill position talent. Ted Ginn isn't an adequate replacement for Cooks and Coby Fleener has proven to still be Coby Fleener since arriving in New Orleans. Throw in Adrian Peterson to the backfield as another running back who can't contribute to the passing game and Payton is giving himself some serious challenges this season.
8. Detroit Lions
Offensive Line 20
Coaching 18
Wide Receivers 14
Tight Ends 5
Running Backs 9
Overall 66
Drops are a bad measurement and they're especially bad when they are poorly charted. The Detroit Lions' drop numbers last year weren't a fair representation of the quality of the receivers. Eric Ebron is still offering up the consistency of a storm cloud but Marvin Jones, Golden Tate and Theo Riddick help an awful lot more than they hurt. Stafford ranked 20th in failed reception rate last year, losing a reception on an accurate pass once every 14.9 attempts.
On the other hand, Stafford's receivers created a reception on an inaccurate pass once every 24.08 attempts, the fourth-best rate in the league. Add in the huge screen and YAC yardage that he had and the skill position players in Detroit are amongst the best in the league.
Losing Taylor Decker for the first month or two of the season will hurt. The Lions don't have a viable replacement at left tackle. However, that doesn't mean the offensive line will immediately be sunk. The right side of the line should be amongst the very best in the league while the center and left guard combination is made up of competent starters. In the quick-passing system that Jim Bob Cooter runs, the quarterback should be able to avoid taking unnecessary sacks.
7. Philadelphia Eagles
Offensive Line 24
Coaching 17
Wide Receivers 12
Tight Ends 6
Running Backs 9
Overall 68
Lane Johnson does not impact Carson Wentz or his supporting cast as much as the narrative or some of the numbers suggest. He's a great right tackle but he's not the harbinger of competence in Philadelphia. Johnson is part of one of the best offensive lines in the league alongside Brandon Brooks and Jason Peters. Brooks, Peters and Johnson can all consistently win one-on-one matchups to alleviate the pressure on the center and left guard.
Doug Pederson is an Andy Reid disciple. He was the offensive coordinator of the Chiefs offense before coming to Philadelphia. Pederson relies on the same misdirection, run-oriented, short-passing offense that Reid runs in Kansas City. He doesn't expect his quarterback to make difficult throws for the offense to function. Although, that may change with the new receivers.
Alshon Jeffery is a talented receiver who can make his quarterback's job easier by offering a wide catch radius to hit. Jeffery isn't the most refined route runner or diverse contributor, but he can win vertically so his big plays offset his inefficiency. Torrey Smith used to be an impressive deep threat but has struggled over the second half of his career. The real strength of the Eagles' skill positions is on the running back depth chart where they have a group boasting complementary skill sets.
6. Cleveland Browns
Offensive Line 25
Coaching 19
Wide Receivers 12
Tight Ends 6
Running Backs 8
Overall 70
Adding Kevin Zeitler and JC Tretter to Joe Thomas and Joel Bitonio has given the Browns one of the best offensive lines in the league. Thomas is obviously a hall of fame player but it's the combination of Bitonio and Zeitler who will make it easy for the quarterback in Cleveland. A clean interior on every snap allows the passer to slowly process the defense before delivering the ball from an established, not disrupted base.
Hue Jackson has proven his ability to cater play designs and offensive philosophies to his available talent. He also kept the Browns competitive in the majority of games last year even while they were losing. Jackson has promise to be one of the best head coaches in the league and his identity will be imprinted on the offense this season.
Kenny Britt and David Njoku are going to be key additions to the skill positions. Britt is a much better receiver than his reputation suggests. He has been one of the better deep threats in the league the past two years, it's just hard for people to see that when Case Keenum is throwing you the ball. With Njoku, Britt, Corey Coleman, Isaiah Crowell and Duke Johnson on the field together, the Browns have explosiveness and dynamism all over the field.
Let's go, Deshone Kizer.
5. Washington
Offensive Line 26
Coaching 17
Wide Receivers 13
Tight Ends 10
Running Backs 5
Overall 71
Jordan Reed's health is going to matter a lot more this year than it has in recent seasons. Reed could previously play at less than 100 percent or miss games and Washington would be able to rely on DeSean Jackson and Pierre Garcon. Now that Garcon and Jackson are gone, Reed is by far the offense's best player. Josh Doctson and Terrelle Pryor bring a lot of talent to the field but also big question marks in big roles and in this scheme.
Reed's value and the quality of the Washington offensive line is what keeps this situation so high up in the rankings. Brandon Scherff has proven to be worthy of the high pick that was spent on him while Trent Williams is arguably the best left tackle in the NFL right now. Even if he's not, being beaten out by Tyron Smith or Joe Thomas isn't exactly coming second to Max Starks.
The challenge for this unit is finding a running back who can contribute more in the passing game. Chris Thompson has shown some quality as a receiving back but needs to make a bigger impact for the group to be more-highly rated. Maybe rookie Samaje Perine can surprise and take over the starting role as a more versatile option than Rob Kelley.
4. Oakland Raiders
Offensive Line 27
Coaching 13
Wide Receivers 17
Tight Ends 6
Running Backs 8
Overall 71
Assuming Donald Penn's holdout is resolved before the beginning of the season, the Raiders will again have one of the best offensive lines in the league this year. Kelechi Osemele, Rodney Hudson and Gabe Jackson create the best interior pass protection in the NFL. Derek Carr essentially never faces interior pressure, that allows him to take his time processing, wait for receivers to come open in their routes and deliver the ball without having to react to bodies beneath him or arriving to hit him.
Michael Crabtree, Amari Cooper and Seth Roberts dropped a lot of passes last year. They also consistently made difficult adjustments to catch inaccurate passes while consistently getting open and creating yards after the catch. There is a double-edged sword element to the Raiders receiving corps but their positives ultimately outweigh the relatively few negatives.
With Marshawn Lynch and Jalen Richard in the backfield, the Raiders have a running back tandem that perfectly complements each other. The only major question is at tight end where Jared Cook is likely to take playing time away from Clive Walford. Cook is not a good tight end. He is a linear athlete who consistently drops the ball and too often needs to be thrown open into a limited catch radius.
3. New England Patriots
Offensive Line 22
Coaching 20
Wide Receivers 16
Tight Ends 10
Running Backs 8
Overall 76
There isn't another coach in the league who will run the ball 40 times one week and throw it 60 times the next. That's what you get playing for Bill Belichick. Belichick never does something for the sake of doing it. He always has a specific reason why he's attacking a defense in a specific way. He always caters his gameplan to emphasize his team's strengths and highlight his opponent's weaknesses.
It's not just Belichick. Dante Scarrnechia's return from retirement last year elevated the offensive line without making significant investment in players. Scarrnechia's work allowed the line to prosper, giving Brady the type of time he has become accustomed to in the pocket over the course of his career.
Rob Gronkowski's health will always be a key issue but when healthy he completely alters the offense. He is a mismatch player no matter what team or what individual he is facing. Gronkowski not only makes the quarterback's job easier when he's throwing directly to him, he makes it easier to identify coverage and offers you easier audibles to running plays.
With Julian Edelman, Chris Hogan, Brandin Cooks, Danny Amendola and Malcolm Mitchell on the receiver depth chart, the Patriots have five players who can start but also five players who offer different skill sets. The running back depth chart is similarly built but with less overall quality.
2. Dallas Cowboys
Offensive Line 27
Coaching 18
Wide Receivers 14
Tight Ends 7
Running Backs 10
Overall 76
Although losing Doug Free disrupts the continuity of the Cowboys offensive line, the unit is still outrageously talented. Four of the five spots on the line will have potential All-Pro performers. La'el Collins is likely to have more consistency issues as he transitions to a new position at right tackle but he did at least play tackle in college. Collins and Tyron Smith book-ending the pass protection will give Prescott plenty of time in the pocket.
Ezekiel Elliott's value to the Cowboys is massive. Sure, another running back could be productive behind that line, but few other running backs offer up the play-calling diversity and the matchup problems that Elliott creates. Only two—David Johnson and Le'Veon Bell— offer up that value in the passing game while still being consistent running the ball snap-to-snap and capable of creating their own big plays.
Dez Bryant is one of the best receivers in the league. Bryant is easier to throw to than most receivers but he also doesn't create as much separation as the top receivers. That means the quarterback has to have an aggressive mindset to give him opportunities to make a play on the ball in the air against tight coverage. Cole Beasley is an effective possession receiver who can create his own separation on underneath routes, but Terrance Williams has too many limitations and consistency issues to fill the role he is likely to fill.
1. Pittsburgh Steelers
Offensive Line 28
Coaching 19
Wide Receivers 17
Tight Ends 5
Running Backs 10
Overall 79
Martavis Bryant is back! Back when Lamar Odom played for the Lakers, they typically won games if Odom played well. That was because Odom was the piece who put the team over the top. With Le'Veon Bell and Antonio Brown on the field, Bryant is that player who puts them over the top. Bryant is a vicious deep threat who can win straight races against defensive backs but who can also set up his vertical routes with precise stems and breaks.
Having two receivers on the field like Bryant and Brown forces the defense to make concessions. If opposing defenses keep both safeties back, it becomes easier for Le'Veon Bell to get open underneath. If one safety drops deep, the defense threatens to expose itself to a big play from Brown or Bryant. If the defense keeps one safety deep and drops both cornerbacks off the line of scrimmage, the coverages become more predictable.
Ben Roethlisberger not only gets that exceptional trio altogether, he also gets to play behind the best offensive line in the league. The Steelers have kept all of their pieces together and each one is still in their primes or close to their primes. The only thing the Steelers are missing is a true starter at tight end.