The 2017 NFL Season's Intrigue Index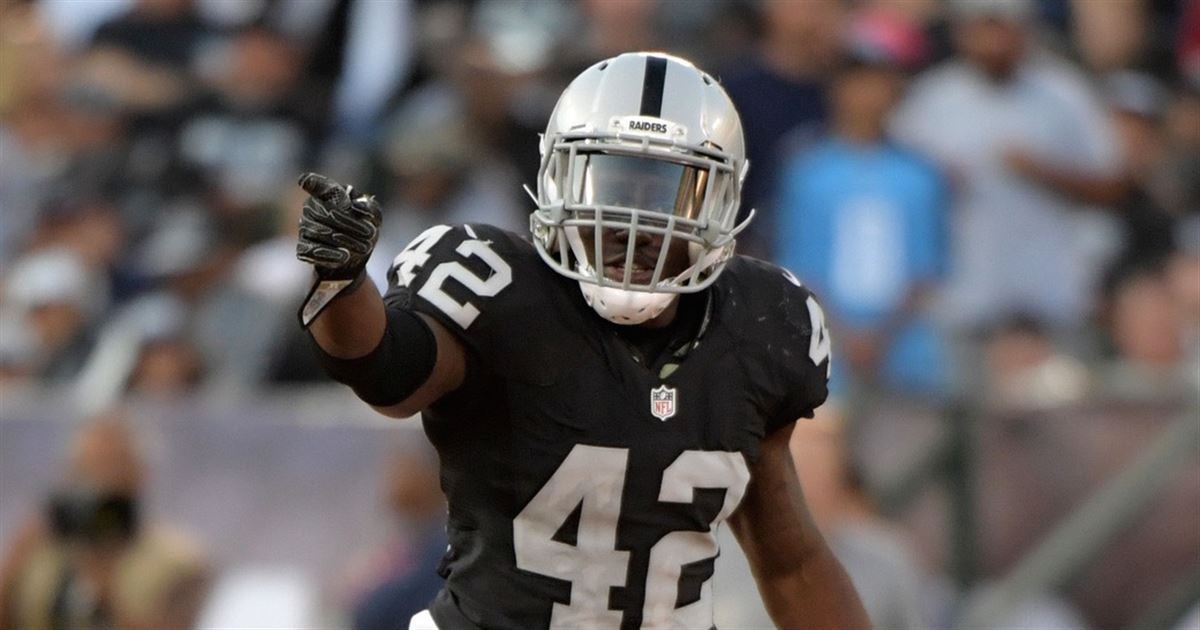 The quality of football has been bad over recent years. Rule changes that have neutered defenses combined with the NFL's efforts to play games as soon as possible after each other and at-times awful officiating have turned the product sour. Too often games feel like they last nine innings rather than four quarters and too often the result leaves a bad taste in your mouth.
While the league on a grander scale has big issues to overcome, the individual quality of players is still very high.
Efforts to tear down Odell Beckham off the field haven't stopped him for enthralling fans on it. Tom Brady is still cutting coverages apart as he enters the grandfather age range. Von Miller shuts down offenses on his own at times. Le'Veon Bell, David Johnson, Ezekiel Elliott are all spectacular in every way imaginable.
The league is full of superstar talents who consistently make your eyes widen and stop you from refreshing your twitter feed every three seconds. It's easy to spot the stars, but what about those who don't get as much media coverage?
Christian McCaffrey, Panthers Running Back
As soon as Le'Veon Bell entered the NFL it was obvious that he had something special. Bell was a little heavy during his rookie season so didn't offer the dynamism as a receiver or the breakaway speed as a runner that he has over recent seasons. Christian McCaffrey is Le'Veon Bell without the initial weight issues.
If you haven't followed the draft or if you don't watch college football closely, McCaffrey was an extremely explosive running back at Stanford who contributed on special teams and all over the field as a receiver.
McCaffrey's versatility makes him so fascinating. Because Jonathan Stewart is still a good back, the rookie will line up in the slot and be used in motion at the snap regularly. McCaffrey has the quickness and acceleration to escape linebackers in space but he's also a nuanced runner who can plough through defenders to gain extra yards at the point of contact. It's that broad skill set that makes the Bell comparison justifiable.
Danielle Hunter, Vikings Defensive End
Danielle Hunter turns 23 in October. He has already been in the league for two seasons. Only Shawne Merriman, Terrell Suggs and Jason Pierre-Paul had more sacks than Hunter has at this point of his life. Hunter has 18.5, Merriman had 27. But Merriman started 22 games. Hunter? Hunter has started one.
When he came out of college Hunter was viewed as a freak athlete who didn't know how to play football. As soon as he wound up with Mike Zimmer the rest of the league clenched. Zimmer knows how to develop defenders, he became a head coach on the back of doing it. In Hunter he has a long, explosive defensive end who can beat offensive tackles in different ways.
Hunter is so physically imposing that he can take on double teams and keep barreling his way towards the quarterback or he can whip around the outside of an offensive tackle to take advantage of space. He has only played in a rotational role to this point in his career but this should be the season when he becomes a fixture on the Minnesota Vikings defensive line.
Furthermore, Hunter's expected emergence will create a defensive line in Minnesota that is not only deep but very versatile. With Hunter, Everson Griffen and Brian Robison available to Zimmer, he already has three defensive ends to put on the field in nickel packages. Add in the prospect of Anthony Barr moving to the line of scrimmage again and the Vikings defense could mirror what the Denver Broncos have had over recent years.
Martavis Bryant, Steelers Wide Receiver
DeSean Jackson is the best deep threat in the league…I think.
If he's not, it's Martavis Bryant.
If he is, Bryant is right behind him.
Bryant has been spectacular to watch dating back to his days at Clemson. The 25-year old is officially listed at 6'4″ and 228 lbs but his size doesn't hinder him in any way. His fluidity is incredible. Whether he's getting in and out of breaks or adjusting to the ball in the air, Bryant makes movements that players his size simply shouldn't make. That allows him to set defenders up on vertical routes before using his straight-line speed to pull away.
What Bryant does for his quarterback is create a wide margin for error. If he doesn't roast the defender trying to cover him, he will beat him at the catch point on even a semi-accurate pass. His presence across from Antonio Brown makes it exceptionally difficult for defensive coordinators to gameplan for the Steelers offense. No matter what they do they will expose themselves to a mismatch against Bryant, Bell or Brown.
Any time the ball goes towards Bryant you can hope to see something spectacular. Something superhuman. He can take slants to the endzone from 70+ yards away, he can beat press coverage at the line of scrimmage, he can toe tap his feet in the back of the endzone and he can pull the ball away from defenders from inferior positions.
C. J. Prosise, Seahawks Running Back
C.J. Prosise barely played during his rookie season but he had a 72-yard touchdown run and a 43-yard reception. He was the game breaker when the Seahawks beat the New England Patriots during the regular season because the Patriots couldn't match up to him in the receiving game. Prosise is a former receiver from Notre Dame who became an outstanding running back before being drafted in the third round.
Durability is the only question mark for the second-year running back. He missed most of his rookie year because he was hurt after missing a chunk of his final season in college because he was hurt. Once he is on the field, he offers the Seahawks a combination of Arian Foster and Darren Sproles.
Few running backs in the league have ever emulated Foster's gliding running style. That ability to transition from one running lane to another without slowing down physically or mentally. Despite his late transition to running back, Prosise's instincts are such that he naturally weaves his way through defenders to get the most out of his blocking. He can create yards in different ways on early downs before becoming that mismatch receiver on third down.
Jadeveon Clowney, Texans Edge Defender
Clowney might be too famous for this list at this point but he still feels overlooked. That is because he hasn't developed as a pass rusher just yet. Clowney has been a frighteningly effective defensive end since he entered the league. Even early on when he was missing time through injury and being unfairly criticized for a lack of production.
The reason Clowney is worth mentioning is two-fold. For one, it's incredible to watch him blow past 300 lb linemen as if they were kindergarteners. Secondly, how Clowney will improve is something that can be specifically seen and tracked. He needs to show off an ability to use his hands as a pass rusher.
Over the course of his career so far Clowney has been rendered useless if his initial action failed. Offensive tackles could easily contain him if they won the initial engagement. The Texans defensive end will become the most dominant defender in the league if he figures out how to disengage from blockers with his powerful hands. Creating that violence hand usage will allow him to concentrate all of his athleticism to get to the quarterback.
Hunter Henry, Chargers Tight End
Coming out of college Hunter Henry looked like a polished tight end who would offer his team 10 years of consistent play over the middle of the field. It took about a month for him to prove that was an underestimation of his talent. Henry is not just a possession tight end, he could be a great possession tight end but he's also a vertical threat and a mismatch receiving option who casts a shadow over those trying to cover him.
Henry's big body doesn't present him from making sharp movements to create separation in tight spaces against linebackers. It does allow him to create a wide catch radius for Philip Rivers with his impressive ball skills. Henry can make diffiuclt adjustments to pull the ball in while moving in the opposite direction and he can use his body to box out defensive backs who are inevitably much smaller than him.
The Chargers have not only found an outstanding heir to Antonio Gates, they've found an instant upgrade over the still-very-effective future hall of famer.
Grady Jarrett, Falcons Defensive Tackle
There were few positives to take from the Super Bowl for the Atlanta Falcons. Getting blown out would have been better than throwing away that lead. Had the Falcons won the game, much of the talk this offseason would have focused on Grady Jarrett. Jarrett had three sacks during the regular season. Then he had three sacks during the Super Bowl.
Sure, he has potential to be the next Chris Matthews, but Jarrett was more widely celebrated coming out of college than Matthews ever was. The biggest knock on him was his size. Jarrett measures just 6'0″ which means he won't have even been on the board for a lot of teams who use minimum size thresholds for defensive linemen.
As Aaron Donald is proving every game, there is a place for the under-sized but exceptionally talented defensive lineman in the NFL. Jarrett isn't Donald, but he plays a similar role. His job is to penetrate upfield and disrupt the pocket on passing downs. What makes Jarrett so interesting this season is his potential partnership with Dontari Poe. Poe should play a huge percentage of the Falcons snaps, giving Jarrett the perfect complementary piece to play alongside.
Poe was a nose tackle and a defensive tackle in Kansas City. He rarely left the field and his size allows him to swallow up blockers in the run game. Back problems limited his athleticism somewhat so he wasn't as effective rushing the passer as he had been earlier in his career. It's possible that a reinvigorated Poe and an emerging Jarrett could become one of the best defensive tackle combinations in the NFL.
Throw in Vic Beasley and Deion Jones to make that defensive front all the more exciting.
Theo Riddick, Lions Running Back
There is a theme with these running backs. All of them are big-time contributors in the passing game rather than heavy, between-the-tackle battering rams. That's the direction of the league. You need to boast a broad skill set and stretch the defense as much as possible in today's NFL. Just being as dominant a runner as Adrian Peterson isn't enough anymore.
Riddick is another receiver playing running back. He's less powerful than McCaffrey and Prosise but showed off just as much elusiveness when his quarterback checked down to him last season. Riddick has become a mismatch receiver in the Lions offense because he is regularly working against linebackers who can't shift their weight to change direction as quick as he can.
Having a receiver who can turn checkdowns into first downs on a regular basis is hugely valuable as a quarterback. Having a receiver who can move out of the backfield to reveal hints about the defense's coverages is also hugely valuable. Watching the chess match the Lions can play with Riddick before the snap and the moves he makes with the ball after the snap is hugely valuable to the viewer.
Leonard Floyd, Bears Edge Defender
The intensity that Leonard Floyd plays with is rare. Floyd was a high draft pick in 2016 because of his athleticism and potential to be developed into a top-flight pass rusher. Despite the expectation that he would be raw early in his career, he showed off great comfort in his assignments as a rookie and even managed to notch seven sacks.
Floyd hasn't shown off a consistent ability to bend the edge around offensive tackles, instead he uses his explosiveness to cut across their faces past their inside shoulders. Whether he develops a repertoire of pass-rushing moves or not, his intensity flying around the field will make him a constant problem for opposing offenses.
Karl Joseph, Raiders Safety
Safeties typically take time to become impact players. Earl Thomas wasn't Earl Thomas from the moment he entered the league. He had to continue to develop his all-around athleticism while refining his discipline against different route combinations and a different speed from college.
Karl Joseph did very little during his rookie season. He only started nine games and had just one interception. The game was a little too fast for Joseph during his rookie season, it didn't help that he played in that Raiders offense behind that Raiders front seven. Still, his explosiveness, versatility and a penchant for searching out big hits should serve him well during his second season as he continues to ascend into a bigger role.
Josh Doctson, Washington Wide Receiver
There wasn't a more talented receiver in the 2016 class than Josh Doctson. Health issues and the offense he played in meant that Doctson made no impact as a rookie. He is fully healthy entering training camp and is projected to be a starting receiver now that Pierre Garcon and DeSean Jackson are elsewhere.
Doctson is a big body with straight-line speed and short-area explosiveness. He can make adjustments against tight coverage and he will be able to make defenders miss in the open field. His question marks all lie in the technical aspects of the game. Will he release cleanly from the line against press? Can he run all the routes required of him effectively enough to get open?
Other names worth noting:
Jalen Ramsey, Jaguars Cornerback
Shane Ray, Broncos Edge Defender
Eric Kendricks, Vikings Linebacker
Duke Johnson, Browns Running Back
Su'a Cravens, Washington Linebacker
Trey Flowers, Patriots Edge Defender
Laremy Tunsil, Dolphins Offensive Tackle
Darian Thompson, Giants Safety
Chris Jones, Chiefs Defensive Tackle
DeShone Kizer, Browns Quarterback
Kevin Byard, Titans Safety
Derrick Henry, Titans Running Back
Josh Jones, Packers Linebacker/Safety