NFL Quarterback Tiers, Evaluations Ahead of the 2017 Season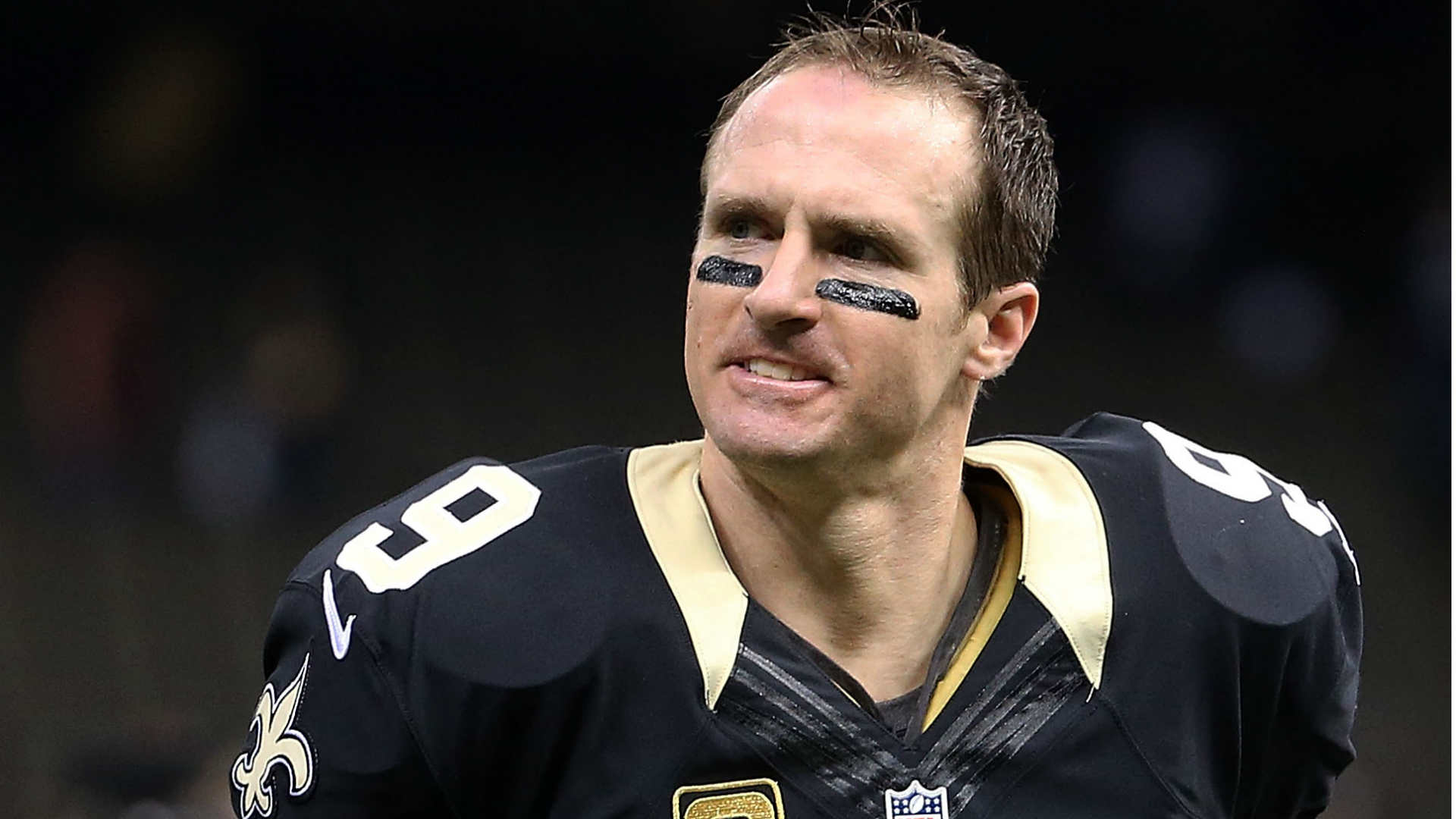 Understanding how a quarterback fits in his offense is far more important than understanding where he ranks relative to the rest of the league. Understanding the breadth of a quarterback's skill set is far more important than understanding where he ranks relative to the rest of the league. Understanding how consistently the quarterback plays to his skill set is far more important than understanding where he ranks relatively to the rest of the league.
This is an article that includes rankings and tiers. It's less a rankings and tiers article and more a glimpse into what I value in quarterbacks and how I perceive each starter heading into the 2017 season. Unless noted otherwise, all numbers come from the Pre-Snap Reads Quarterback Catalogue.
Josh McCown
Tier: 6
Rank: 33
Write-up:
Josh McCown has never met a sack he didn't try to run into. Back in 2015, McCown was responsible for 59.1 percent of his sacks. Running out of clean pockets is McCown's reaction when he's confused at the snap. If he can't figure out the coverage instantly, his feet move before his eyes. That is the starting point of his reckless style of play that regularly leads to big hits and injuries. Because McCown struggles to stay poised in the pocket and locate open receivers, he fails to execute the offense as designed. He may be highly regarded as a valuable locker room presence to teach young quarterbacks but there is little evidence from his on-field play to suggest that he is a smart quarterback.
38-year old quarterbacks aren't supposed to still be playing professional football. They're definitely not supposed to be starting. Those who do stick around until that age are typically outstanding players who have been stalwart starters for most of the previous two decades. McCown is the opposite of that. During his prime he had a very limited skill set and it's been diminishing over recent years. Nothing highlights this more than his throwing motion. McCown had seven fumbles in five games last year, nine in eight the previous season and 10 in 11 the year before that. He doesn't function in unclean pockets because he needs space to wind his arm up like a windmill before releasing the ball. He has so little arm strength left that he can't throw the ball without that long, looping throwing motion. It gives pass rushers a better chance of knocking the ball loose and gives defenders more time to anticipate his decision to jump the route.
McCown wasn't a viable starter at his very best, now he's an expensive anchor on the Jets offense.
Did you know?
The best quarterback Josh McCown has mentored is Mike Glennon.
Blake Bortles
Tier: 6
Rank: 32
Write-up:
Even during the perceived peak of his career, Blake Bortles was a terrible quarterback. The 35 touchdowns he threw in 2015 were a reflection of the quality of Allen Robinson and Allen Hurns rather than his play. Bortles had the 31st-best accuracy percentage that season, he ranked one spot behind Johnny Manziel and one spot ahead of Nick Foles. 30 of his 606 attempts that season should have been intercepted, an interceptable pass rate of 4.95 percent, the sixth-worst rate for any quarterback. The only quarterbacks below him were an injured Andrew Luck and Carson Palmer, a soon-to-be-retired Peyton Manning, Johnny Manziel and Ryan Fitzpatrick. In 2016 his accuracy percentage dropped a couple more percentage points and his interceptable pass number rose to 33. 5.28 percent of Bortles' passes should have been intercepted last year, 26 quarterbacks took care of the ball better than he did. A hugely inaccurate quarterback who can't take care of the ball is not a good quarterback, but that's only the beginning with Bortles.
Height is something many NFL coaches and evaluators emphasize. It's why Brock Osweiler can get $72 million without ever showing any ability to play the position adequately. Bortles is one of those quarterbacks who was overvalued during the draft because of how he looked rather than how he played. Being 6'5" allows him to see over the line of scrimmage easily. The problem is he doesn't know what he's looking at. Bortles can't diagnose Cover-2 and doesn't know how to attack Cover-3. He constantly stares down his first read even when it's covered from the start of the play. Rather than taking his eyes away to locate another receiver, he will force the ball into coverage or drop his eyes to run himself into pressure. 20 of Bortles' sacks in 2015 came when he missed an open receiver to run into a defender, no other quarterback had more than 13. In 2016, Bortles was responsible for 32.35 percent of his sacks, only six quarterbacks had a higher rate.
The Jaguars spent their offseason trying to build a supporting cast that would make Bortles' play less impactful. For many reasons, that was a misguided approach but even if none of Bortles' technical and mental issues existed, one fatal flaw would still have existed. Complementing a run-first offense on a defense-oriented team requires big plays from the passing game. Allen Robinson can get open deep. Allen Hurns can get open deep. Even Marqise Lee could get open deep. Blake Bortles can't throw deep. The average quarterback was accurate on 41.47 percent of their deep passes last year, Brock Osweiler was accurate on 29.82 percent, Jared Goff 26.67 percent. Blake Bortles? Blake Bortles was accurate on 22.41 percent of his deep throws.
Did you know?
Blake Bortles threw 58 screens last year, only six quarterbacks threw more. He threw a screen on 9.28 percent of his attempts, 15th highest in the league, but gained 10.09 percent of his yards on screens, 10th highest in the league.
Deshaun Watson
Tier: 6
Rank: 31
Write-up:
Deshaun Watson might not start a game for the Texans this season but he is the starter-in-wating for the Texans. Tom Savage's placeholder status will last for as long as the Texans can win in spite of him. The problem for the Texans is Watson might not be an upgrade over Savage. In college he showed off an ability to throw on the run off of hard play fakes. That translated to the preseason and should translate to the regular season. That's largely where the positives end for Watson though. Clemson had an excellent supporting cast that allowed their quarterback to gain big yardage without making particularly difficult plays. His offensive line was outstanding, giving him consistently clean pockets that he too regularly ran out of. Watson didn't prove to be a poised passer or someone who could go through post-snap progressions from the confines of the pocket.
Those are all things that a good coach could work around and could help develop over time. A bigger issue is Watson's inability to consistently connect on downfield throws. He was able to repeatedly miss big play opportunities in college because Clemson was talented enough to make up for it elsewhere. The team could also overcome his penchant for misreading coverages to throw interceptions because of the level of competition. Being that wasteful and mistake prone in the NFL won't be as easily overcome. Especially when Watson can no longer be used as a between-the-tackles runner the way he was in Clemson. Only Cam Newton has proven capable of being a power runner in the NFL and Watson isn't on Cam Newton's level of athleticism or size.
Watson is at risk of being trapped in no-man's land as a great college quarterback who wasn't good enough for the NFL.
Jared Goff
Tier: 6
Rank: 30
Write-up:
It's hard to find the positives from Jared Goff's rookie season. Last year's first pick in the draft couldn't beat out Case Keenum initially and then failed to outperform him once he got on the field. The big concern with Goff coming out of college was that he didn't have one trait that stood out. He wasn't particularly accurate, didn't have a noticeably strong arm, wasn't coming from a complicated offense and had consistently made mental errors in college. The same can be said about his rookie season. Whenever Goff was faced with pressure he panicked and turned to face his own endzone. When defenses blitzed him he rarely knew where to go with the ball. He didn't process information with the requisite speed to be effective and his ball placement was the worst in the league. Goff ranked in the bottom three to every five-yard range (1-5, 6-10, 11-15, 16-20, 20+) passed the line of scrimmage. He was dead last in two of the five ranges.
Sean McVay has his work cut out for him. Goff should probably be at the bottom of this list but he has shown some signs of growth during the preseason. It's only the preseason and it's not major growth, but with McVay's clearly-defined route combinations and smart use of play action, Goff's processing speed went from dormant to sluggish. Playing with McVay gives Goff a legitimate chance to take a step forward. That likely wasn't the case playing for Jeff Fisher. McVay comes from the Jay Gruden coaching tree, Gruden's offenses have consistently set limited quarterbacks up for success.
Positive signs from the preseason shouldn't be given too much emphasis but it's enough to move Goff above Josh McCown and Blake Bortles considering his relative youth, and above Deshaun Watson considering his relative experience.
Did you know?
Jared Goff was accurate on 48.86 percent of his passes that travelled further than five yards downfield last year. He was the only quarterback to miss more than half of his throws.
Trevor Siemian
Tier: 6
Rank: 29
Write-up:
There's a lot to like about Trevor Siemian. He deservedly beat out Paxton Lynch ahead of the 2016 season and, crucially, held onto the job after missing time because of injury. That spoke to the distance that had been put between he and the Broncos' first-round pick. A big part of that was Lynch's incompetence but Siemian was always running uphill as a former seventh-round draft pick. Siemian didn't approach his first season as a starter with fear. He carried an aggressive mindset from his debut against the Carolina Panthers through the rest of the season. It wasn't just that Siemian pushed the ball downfield, though he did with 60.32 percent of his passes traveling further than five yards downfield (seventh most in the league). It was that Siemian attacked tight windows to give his receivers opportunities to make plays at the catch point. That's an approach you have to take as a limited passer in an offense with two great receivers and while complementing a great defense.
Siemian's problem was his arm. He doesn't have an NFL arm. It's why he fell to the seventh round of the draft in the first place. Siemian can't throw receivers open with precision or consistently hit his receivers in stride when they are open. If his timing on a play is off, he is forced to hold onto the ball and scramble rather than throw a fastball to catch up. He throws well on the move for someone with such a limited arm and did a lot of good work before the line of scrimmage in terms of moving within the pocket or extending plays into either flat before releasing the ball downfield. None of that can overcome his arm though. You can't build an efficient or explosive passing game with a quarterback who ranks outside the top 20 in accuracy to most areas of the field. He ranked 15th in the 11-15 yard range but that was the highest he reached in any area.
The only way Siemian could become an average NFL starter is if he had Tom Brady's acumen. If his coaching staff could build a short passing game around his ability to diagnose defenses before the snap and make quick decisions after the snap. Unfortunately for Siemian he has more problems than positives when it comes to the technical and mental aspects of the position. At worst his play in 2016 guaranteed him a long career as a backup, this should be his only starting job at this level though.
Did you know?
Only 11.93 percent of Trevor Siemian's pass attempts came after a play fake, 18 quarterbacks had a higher play action usage last year. The Broncos play action passing game proved to be one of the worst in the league with Siemian gaining only 13.55 percent of his yards on those plays, eighth fewest in the league.
Brian Hoyer
Tier: 6
Rank: 28
Write-up:
Brian Hoyer has been accepted as a fair starter in San Francisco because of his past success with Kyle Shanahan. The only problem? He didn't have any success. Hoyer completed 55.3 percent of his passes and threw for 12 touchdowns with 13 interceptions during his season with Shanahan. Those raw numbers on their own are bad. But even they flattered Hoyer's weekly performances. Hoyer was one of the first quarterbacks to ever be charted for interceptable passes because he spent most of that season throwing the ball straight to defenders who couldn't control it. He should have had four interceptions against the Steelers in Week 1, he didn't have one. He should have had 17 interceptions by Week 8, he had two. Hoyer's fortune never really ran out because he continued to throw a huge number of interceptable passes while finishing the season with relatively few interceptions. He did do enough to get benched for Johnny Manziel before becoming the Houston Texans starting quarterback. There he got benched for Ryan Mallett more than once before enduring arguably the worst playoff performance for a quarterback in NFL history.
Hoyer only threw four interceptable passes last season. He played relatively well but his history suggests that was an aberration that can be explained by playing behind a great pass-blocking offensive line for a small sample. Hoyer still limited the production of those around him by failing to take advantage of his receivers separation downfield. Had he not suffered a major injury, Hoyer's numbers likely would have regressed like they have every other time he's been a week-to-week starter.
The 49ers are starting a 31-year old quarterback who has never sustained success at this level. He's an unquestioned starter and the only justification is he played for the head coach once before. How is any of that rational?
Did you know?
More than 50 percent of Brian Hoyer's yards came after the catch last year, only seven quarterbacks in the league reached that threshold, and 11.50 percent of his passes were screens (eighth in the league).
Carson Wentz
Tier: 6
Rank: 27
Write-up:
On a recent episode of Adam Schefter's Know them from Adam podcast, former Washington GM Scot McCloughan said that Carson Wentz was the best young quarterback in football. McCloughan's reasoning was Wentz's size, "With the size, I like those guys. He reminds me of Roethlisberger. The big, thick-boned guy that's got the strong arm, that's tough enough to stay in there and make plays." McCloughan is an accomplished GM and he may be right that Wentz is the best young quarterback in the NFL, the problem is he hasn't shown it yet. Being a thick and tall quarterback isn't valuable if you don't move your feet in the pocket, diagnose coverages or deliver the ball accurately. As a rookie, Wentz was bad. He wasn't just bad because he was a rookie, he was bad even while acknowledging that he's a rookie.
He threw 31 interceptable passes and had an interceptable pass rate of 5.11 percent, right next to Blake Bortles. Wentz's interceptable passes came in different ways but his most consistent mistakes were also his most egregious. He regularly threw the ball too far infield when trying to throw the sideline and his overthrows when attacking the middle of the field were so bad that it often looked like he was targeting the safety who would wait for the ball like a punt returner. It would be easier to assume development from Wentz if he wasn't just a matter of months younger than Bortles. Wentz also has issues that typically don't get better with experience.
Everything you do as a quarterback starts with your footwork. Aaron Rodgers, Drew Brees and Tom Brady are always in position to throw the ball, turn to the other side of the field or react to pressure because their feet are always quick and balanced. Wentz showed bad footwork in college before improving at the start of his rookie season. He regressed back to his college form after a couple of weeks. That was when he began planting his heels in the ground, staring down his first read and waiting for the pressure to come before forcing throws. When you root your feet into the ground like that you are shutting down your options as a passer while making your offensive line look bad. Doug Pederson runs a quarterback-friendly offense that gives Wentz opportunities to get rid of the ball quickly, that should help him be productive in spite of his flaws. But once it comes to making the difficult play and playing against good defenses, Wentz will have major problems.
Did you know?
Carson Wentz's receivers led the league in created receptions, inaccurate passes that resulted in a completion. The group ranked 15th in failed reception rate, 7.25 percent of the time a receiver turned an accurate pass into an incompletion.
Joe Flacco
Tier: 6
Rank: 26
Write-up:
2012 was a turning point in Joe Flacco's career. Up until winning the Super Bowl that year, Flacco was a consistent starter. He was unspectacular. He never encroached on Tom Brady or Peyton Manning's plateau but he was always worthy of his place on the field. Flacco's career was defined by his willingness to stand in the pocket and deliver the ball downfield. He didn't flinch at impending hits or drop his eyes to run out of clean pockets. The Ravens didn't ask him to carry the passing game, he only had to do enough to complement the running game while the running game only had to do enough to complement a great defense. That was the identity of the Ravens roster. Flacco played his part well.
Flacco's play has gradually declined since winning the Super Bowl. All of his raw numbers are worse. Over the past two seasons his numbers have plummeted to the bottom of the league.
The decline began after the Super Bowl, after Flacco signed his monstrous contract. He has gradually shown more tentativeness with his feet in the pocket to the point that he has almost exclusively prioritized protecting himself rather than delivering the ball with confidence over the past two seasons. Flacco's feet are either off the ground completely, off balance or pointing in the wrong direction when he releases the ball now. He often resembles Krusty the clown with his heels facing each other and his toes facing either sideline. Strong-armed quarterbacks are typically more prone to poor footwork because they think their arm strength can compensate for their lack of balance. Rarely does any quarterback overcome this, Flacco isn't the exception. 4.61 percent of his passes were interceptable last year, 21 quarterbacks took care of the ball better than him, even though he threw 56.87 percent of his passes within five yards of the line of scrimmage. Only Sam Bradford threw short passes more often last year, Alex Smith was more aggressive than Flacco. It didn't matter how far Flacco threw the ball, his accuracy was bad regardless. He ranked 22nd in accuracy percentage to the five yard line and 19th in accuracy percentage passed the five yard line.
Flacco's demise can't be blamed on his supporting cast. He does some of his worst work from clean pockets when he has a wide open receiver to throw to. It also can't be attributed to his health. His footwork, accuracy and decision making were all major problems before he tore his ACL during the 2015 season.
Did you know?
Over the past two seasons, Joe Flacco has thrown touchdowns less often, interceptions more often and averaged fewer yards per attempt than Colin Kaepernick.
Jay Cutler
Tier: 5
Rank: 25
Write-up:
Jay Cutler has never been a technically-refined, disciplined quarterback. He has never relied on his ability to break down the defense before or after the snap. Timing isn't all that important to Jay. Even during his prime years, Cutler's play was defined by his ability to make the spectacular play, not the right play. He could turn bad decisions into good plays by putting the ball in a spot where only his receiver could catch it. If you took a Cutler highlight reel, you'd think he was the best quarterback the NFL has ever seen. It's why Cutler has always tantalized coaches. The potential for greatness has always been glimpsed on those plays. The problem for Cutler isn't even his awful plays, the plays where he throws the ball straight to a defender and it's returned for six points the other way. No, the problem for Cutler has been all the plays in between.
Adam Gase didn't do anything magical with Cutler when he was previously his offensive coordinator. Gase did his best to hide Cutler by relying heavily on screens and clearly-defined route combinations that allowed for simpler reads and shorter throws. 24.6 percent of Cutler's attempts in 2015 didn't travel further than two yards downfield, the 11th-highest rate in the league. Those 24.6 percent gained 30.5 percent of his yards, the sixth-highest rate in the league. 29 percent of Cutler's passes travelled further than 10 yards downfield that season, a rate that would have ranked him 27th in 2016. No game highlighted how cautious that offense was more than the Rams meeting. Cutler gained 170 of his 258 yards on two plays, the ball didn't reach three yards downfield in the air on either play. Even while playing in that offense that prioritized ball security, Cutler still threw interceptions on 2.28 percent of his passes. Of those 11 interceptions, two came in the redzone, three were pick sixes and one came within 20 yards of his own endzone. Cutler regularly turned games in his opponent's favor at critical times despite playing in an offense that prioritized giving the quarterback safe throws.
Now at 34 years of age coming off of shoulder surgery, Cutler's spectacular plays should be even rarer than during prior seasons. Expecting to build an offense around him at this stage of his career is irrational.
Did you know?
Jay Cutler threw an interceptable pass once every 23.4 attempts during the 2014 season, the year prior to Gase's arrival. In 2015 that number was 30.2, a notable difference but not as severe an alteration as often suggested.
Deshone Kizer
Tier: 5
Rank: 24
Write-up:
DeShone Kizer was the most fascinating quarterback prospect to enter the draft over the past five years. He could do everything. He made subtle and decisive movements to negate pressure in and outside of the pocket. He delivered the ball against arriving hits. He knew when to hold the ball and when to find his hot route. He cycled through progressions post snap after diagnosing alignments before the snap. He was poised. He even had a strong arm. The only problem with Kizer was his accuracy. Too often he would completely miss open receivers or force them into difficult adjustments that took away any chance to run after the catch. Hue Jackson got good value in Kizer when he took him in the second round of the draft. If he works out he has a high ceiling, if he doesn't he didn't cost them an opportunity to add a first-round talent elsewhere.
More importantly, Jackson understands how to set quarterbacks up for success. He will use one of the best pass-blocking lines in the league with a group of receivers who can adjust at the catch point to ease the pressure on his rookie quarterback. Kizer should be productive as a rookie starter so long as his accuracy can be at least below average.
This ranking is conservative. If he becomes even an average passer he should quickly ascend into the top 16.
Mitchell Trubisky
Tier: 5
Rank: 23
Write-up:
It doesn't take long to gauge the talent of a quarterback. After 13 starts in college, Mitchell Trubisky's talent wasn't in question. He proved to be an athletic, poised passer who could thrive both inside and outside of the pocket. Trubisky throws with ease on the move whether moving to his left or to his right. He particularly excels at pushing the ball downfield. That is because he easily generates huge velocity and can control the trajectory of his passes to fit the ball over defenders into spots where only his receivers can get the ball. There will be a transition period during his rookie season but a controlled passing game that builds off of play action from a strong running game to keep the quarterback in manageable situations should allow him to immediately be a good starter.
Trubisky won't wilt against pressure. His poise and athleticism should allow him to absorb hits without sacrificing his mechanics. He will need time to figure out NFL coverages. Opposing defenses will bait him into throwing interceptions by disguising their pass rushes and blitzing him. Against the Arizona Cardinals in Week 2 of the preseason Trubisky repeatedly forced the ball to Brandon Williams' man when the Cardinals cornerback wasn't giving him a window to throw into. That's the kind of problem Trubisky is going to need to iron out over the course of his first season. How he fairs with those kinds of mental challenges will determine how good of a quarterback he can become.
Kirk Cousins
Tier: 5
Rank: 22
Write-up:
Kirk Cousins is a quarterback who has been elevated by his teammates rather than someone who elevated his teammates. There were at least five games in 2016 that Washington lost where Cousins was a primary reason for the result. He completed 69.8 percent of his passes and threw for more than 300 yards against the Steelers in Week 1 but did so by quickly checking the ball down against three-man rushes. The Steelers knew Cousins wouldn't hold the ball in the pocket so gave him the throws that added to his stats but didn't threaten them on the scoreboard. The following week against the Cowboys Cousins missed big play after big play from clean pockets to open receivers. Leaving plays on the field that an average quarterback would expect to make every time cost Washington winnable games against the Panthers, Giants and Cardinals.
Playing with Jordan Reed, DeSean Jackson, Pierre Garcon and Jamison Crowder meant Cousins always had a favorable matchup to attack. Playing behind one of the better offensive lines in the league meant he could always search out that matchup from a clean pocket. Yet, despite all those benefits working in his favor, he still ranked 20th in accuracy percentage. Cousins' completion percentage stayed high because he threw 53.15 percent of his passes within five yards of the line of scrimmage, ninth most in the league. Cousins ranked 18th in accuracy percentage up to five yards and 25th in the league on throws that travelled further than five yards downfield. He didn't rank higher than 15th to any five-yard range passed the line of scrimmage, ranking 23rd or below in three of those five ranges.Why didn't Cousins' inaccuracy impact his raw stats more? Cousins had 24 created receptions last year, inaccurate throws from the quarterback that his receiver still caught. Those 24 receptions resulted in 455 yards(second most in the league) and four touchdowns(most in the league). Furthermore, Cousins had only 23 failed receptions, accurate throws that receivers failed to catch. Only Andy Dalton's receivers were more consistent catching the ball. Cousins and Matt Barkley were the only quarterbacks in the league who had more created receptions than failed receptions.
2017 is going to be a huge test for Cousins. He is a weak-armed quarterback who doesn't mitigate pressure in the pocket with his movement or throw with precision and timing to elevate his teammates. There is no run threat or physically-imposing trait that can help to create big plays. He has taken care of the ball better in terms of avoiding interceptions over recent years but has to make better decisions in regards to the down-and-distance while understanding how to react to the different gameplans defenses throw at him. Cousins' limitations last year held back a more talented offense than the one Washington is entering this season with. He has to get better if they are going to return to the playoffs.
Did you know?
87 of Cousins' attempts last season were thrown short of the first down line but were converted after the catch, eighth most in the league. 14.36 percent of Cousins plays gained a first down after the catch, the 10th-highest rate in the league. When you adjust each quarterback's yards per attempt to account for created and failed receptions, Cousins goes from 8.11 yards per attempt, third in the league, to 7.66 yards per attempt, 17th in the league. No other quarterback lost more than 0.16 from their yards per attempt number when adjusted.
Alex Smith
Tier: 4
Rank: 21
Write-up:
Alex Smith is everything his reputation suggests he is. Smith avoids dangerous throws at all costs. He takes too many sacks and is always in a rush to throw the ball away if his initial read is covered. Andy Reid has built an offense on misdirection and short throws that plays to Smith's limited passing ability. 55.09 percent of Smith's yards last season came after the catch, most in the league by more than two percent. He threw screens more often than anyone else, 13.96 percent of his passes were screen plays, and a higher percentage of his yards came on those plays than anyone else, 14.97 percent. No quarterback threw more passes behind the line of scrimmage and only two quarterbacks eclipsed his 56.33 percent of passes that stayed within five yards of the line of scrimmage. Reid keeps Smith away from dangerous intermediate throws, 27 quarterbacks threw passes into the 11-20 yard range more often than him last year.
As a passer Smith leaves too many plays on the field and too often loses his eye discipline to make the coverage redundant. He can't execute plays that require him to read through a progression from one side of the field to the other. He is only comfortable making decisions when he is given a clearly-defined read on one side of the field where the route combinations are designed to spring one specific receiver free. The Chiefs offense relies heavily on misdirection to set up passing plays because they can't trust Smith to dropback and hold the ball in the pocket like a traditional quarterback.
Reid incorporates Smith's athleticism into his misdirection plays. If Smith's value only came in the passing game he'd be one of the worst starters in the NFL. He needs his running ability to make the Chiefs offense function. Smith is a read-option heavy quarterback who will also be used on designed runs and bootleg play fakes. Only 5.93 percent of Smith's pass attempts came after a play fake within the pocket, 31st in the league, whereas 3.63 percent of his attempts came after a play fake that was designed to go outside of the pocket, 13th in the league. Even in an offense that relied heavily on screens, quick throws and misdirection, Smith was still responsible for 35.71 percent of his sacks. Sandwiched between Blake Bortles and Brock Osweiler is never where you want to be.
Smith and Andy Dalton are very similar players. Consistent players with limited skill sets who need to be used in specific ways to be effective.
Did you know?
17.02 percent of Alex Smith's attempts were passes thrown short of the first down line that gained a first down after the catch, the third-highest rate in the league.
Andy Dalton
Tier: 4
Rank: 20
Write-up:
Andy Dalton's role is about to change. Since entering the NFL, Dalton has always played with great supporting casts. He has always had a top-five offensive line and a set of receivers who could both get open and make adjustments at the catch point. Throw in two offensive coordinators who became head coaches because of their work with him and few quarterbacks have been as blessed as Dalton has been. After letting Mohamed Sanu and Marvin Jones walk in free agency last year, the Bengals allowed Andrew Whitworth and Kevin Zeitler to leave in free agency this year. Those departures are going to completely alter the identity of the Bengals offense.
Playing on such stacked teams with such smart coordinators meant that Dalton always had time in the pocket. He never had to consistently play against pressure, deliver the ball against impending hits or throw receivers open with precise accuracy. Dalton has always been able to plant his feet in the pocket to stare down his receiver until he comes open. If he never came open, Dalton would run out of the pocket and look to throw the ball or scramble. He has never been a quarterback who maximizes his pockets. For as much talk that existed about Dak Prescott's pockets in Dallas, the rookie did consistently make the most of the time he was given. He wasn't dropping his eyes or staring down one receiver. He would set and reset his feet while cycling through multiple reads before finding an open receiver. Dalton on the other hand would force himself into situations where he would miss an open receiver or have to throw the ball away. He was responsible for 30 percent of his sacks last year, missing an open receiver for nine, scrambling into a sack for two and making a false step within the pocket for two more.
Now Dalton has weapons in Joe Mixon and John Ross but he's going to have to find them and get the ball out against pressure. His skill set suggests that he won't be able to do that consistently. Ross is a very talented receiver but he's not likely to complement Dalton the same way Marvin Jones and Sanu did. Jones and Sanu offered wide catch radiuses so Dalton didn't need to be precise with his placement throwing to them. Ross' value is going to come on deep passes. Dalton has been a bad deep passer throughout his career. He specializes in throwing the ball to the bench when A.J. Green is running free in behind the last defensive back. With clean pockets last year Dalton was a below-average deep passer, he ranked 21st in the league with a 38.30 accuracy percentage on passes that travelled further than 20 yards downfield.
Dalton wasn't above average to any level of the field and that was while having the time to pick the safest possible throw and taking the safest possible approach. Now that he has to make tougher throws with anticipation from unclean pockets, it could get very ugly in Cincinnati.
Did you know?
Andy Dalton had the lowest failed reception rate, percentage of plays where a receiver failed to catch an accurate pass, in 2015 and in 2016. He lost a completion to a receiver once every 21.4 attempts in 2015 and once every 28.15 attempts in 2016.
Tyrod Taylor
Tier: 4
Rank: 19
Write-up:
Tyrod Taylor threw to one of the worst receiving corps in the NFL last year. Only three quarterbacks had a higher failed reception rate than Taylor's 9.63 percent. He lost a completion to receiver error on an accurate throw once every 10.38 attempts. He lost a completion to receiver error 42 times and threw an inaccurate pass that was caught only 11 times. That's what happens when you spend much of your season throwing to Justin Hunter, Marquise Goodwin, Walt Powell, Robert Woods and Brandon Tate. Adjusting Taylor's completion percentage to account for failed receptions and created receptions moves him from the 20th-ranked passer to the 11th-ranked passer. His completion percentage moves 7.11 percent, the fifth-highest differential in the league. Doing the same to his yards per attempt results in the third highest differential, 0.74 yards, moving Taylor from 23rd to 14th.
Expecting Taylor to put up big raw stats playing with those receivers in a Rex Ryan offense was irrational. Taylor has notable flaws as a passer, he will miss open receivers and stay too long on one read at the top of his drop at times. How egregious those flaws are has been wildly overblown. Taylor isn't constantly missing open receivers to run into sacks. He doesn't react poorly to pressure or force the ball out as soon as his back foot hits the top of his drop, two elements that make the quarterbacks around him throw more interceptable passes. When he does break the pocket as a reaction to pressure he keeps his eyes up to look for a big play passing rather than forcing a running play. Taylor is a reluctant scrambler in the sense that he always looks for opportunities to throw the ball before crossing the line of scrimmage. When his receivers weren't open last year, a regular occurrence, he could evade sacks and create big plays with his feet to elevate the offense around him.
The Bills are in a rush to move on from a quarterback they should be building their offense around. A quarterback who had the third-best interceptable pass rate in the league last year, he threw a pass that should have been intercepted 2.29 percent of the time, once every 43.6 attempts. A quarterback who thrived pushing the ball downfield, ranking in the top 10 on passes that travelled further than 20 yards and on passes that travelled further than five yards downfield. A quarterback who creates big plays as a scrambler and who diversifies the running game to make it easier for his offensive line and his running back. Without Taylor the Bills don't have the most efficient running game in the NFL.
NFL coaches are more comfortable with quarterbacks who fail from the pocket than those who succeed outside of it. If Taylor was awful from the pocket devaluing him would make sense, but he's as good of a pocket passer as the quarterbacks he shares a tier with. His impact on the running game and his ability to create big plays as a passer pushes him above his peers.
Did you know?
Tyrod Taylor threw a screen pass on 4.18 percent of his attempts last year the lowest rate in the league by a significant margin. Rex Ryan never emphasized screens despite having Sammy Watkins and LeSean McCoy on the field. Even Charles Clay is an above-average screen receiver as a tight end.
Colin Kaepernick
Tier: 4
Rank: 18
Write-up:
Relies on his athleticism, can't play from the pocket, stares down his first read and throws every pass like it's a fast ball in baseball. Something peculiar happened this offseason. A consensus was reached on an NFL quarterback. The same scouting report was reproduced on mass from those who had watched him casually and those who hadn't been paying close attention. It was an accurate scouting report, at least it was back in 2014. Kaepernick is out of the league because of his anthem protest. Justifying that decision by tearing him down as a player is both dishonest and vindictive. Kaepernick had his best season in the NFL last year, he showed the growth as a passer that Jim Harbaugh had hoped he would before his tenure came to a close.
Kaepernick's numbers won't reflect his development. He lost a completion because of receiver error on an accurate pass once every 8.49 attempts last year. Only three quarterbacks in the league lost one every 10 or fewer attempts. But when you can separate Kaepernick's performance from the failures of his supporting cast, you find a quarterback who had developed the nuance he lacked early in his career. Harbaugh's offense was a run-oriented, play action-heavy system where Kaepernick spent most of his time under center. He took shots downfield off of hard play fakes and primarily relied on half-field reads. Chip Kelly's offense asked Kaepernick to exclusively play in shotgun. He spread the field with as many receivers as possible and expected his quarterback to figure out where to go with the ball before the snap. Kaepernick did that.
He took care of the ball better than any quarterback with more than 200 attempts, Kaepernick had an interceptable pass rate of 2.11 percent. His accuracy on throw that didn't travel further than five yards downfield was outstanding. Kaepernick ranked fourth in the league with an 89.71 accuracy percentage to five yards. He ranked 18th in the league on throws that travelled further than five yards downfield. He didn't take unnecessary sacks. 12.50 percent of Kaepernick's sacks were considered avoidable, the eight-best rate in the league. Kaepernick showed off subtle footwork to shift his weight within the confines of the pocket, he not only used his eyes to read through progressions and find open receivers, he even manipulated defenders with his posture to create throwing lanes at times. Kaepernick did what you hope your raw draft prospect does, he developed. He developed from a narrow skill set player into a wide skill set player.
But that development coincided with the 49ers roster losing all of its talent so it's easier to pretend it didn't happen. It's easier to pretend he's just some guy who can run and frame his running ability as a negative rather than a trait that diversifies the offense's whole running game and gives the quarterback an option when none of his receivers are open.
Did you know?
Colin Kaepernick threw 56.76 percent of his passes between 1 and 10 yards downfield last year, the fifth-highest rate in the league. He threw 21.78 percent of his passes in the 11-20 yard range, the 15th-best rate in the league.
Matthew Stafford
Tier: 3
Rank: 17
Write-up:
Matthew Stafford was benched for a poor performance against the Arizona Cardinals back in October 2015. The Lions quarterback three three interceptions in less than three quarters, forcing Jim Caldwell to turn to Dan Orlovsky. Stafford didn't lose his starting spot, he was in for the first snap for all 16 games that year. But that was the catalyst for the coordinator change that would soon follow. Jim Bob Cooter took over the Lions offense and set about easing the pressure on his quarterback. Cooter implemented safer passing concepts that concentrated Stafford's reads in specific areas of the field. He threw outside and short more than over the middle. Screens became a major part of the offense's identity. In 2016 Stafford led the league with 76 screens. Only three quarterbacks threw a higher percentage of screens and only one of those quarterbacks gained a higher percentage of his yards on screens. Alex Smith and Jared Goff were the only quarterbacks to gain more of their yards after the catch than Stafford's 52.43 percent. Cooter didn't turn Stafford into something he wasn't or build this very specific offense that highlighted his strengths, he babied him. He tried to limit his impact on games by asking him to do less, it's why 23.39 percent, the second-highest rate in the league, of Stafford's throws didn't cross the line of scrimmage last year.
The problem with asking Stafford to run a more expansive passing game is his commitment to mental errors and erratic ball placement. Even while being celebrated as an MVP candidate because of fourth quarter comebacks last season, Stafford was still playing with the same reckless abandon that has come to define his career. He finished the 2016 season with a 4.63 interceptable pass rate, a below average number that put him behind 23 other quarterbacks. His biggest issues have always been leading defenders to the ball with his eyes over the middle of the field and throwing the ball too far infield when trying to target receivers outside the numbers. Those problems shone through even in Cooter's offense, even as he had the fifth-lowest average depth of target and the ninth-lowest rate of passes into the 11-20 yard range.
An ability to perform in unclean pockets and athleticism to extend plays into either flat before making difficult throws allows Stafford to offset some of his negatives. The Lions haven't had a good offensive line over recent years so Stafford has been forced to find ways to be productive outside of structure. Those difficult conditions tested his poise and toughness. He hasn't overcome those challenges with the same consistency of those who rank above him but he does make plays that most of the quarterbacks below him are simply incapable of making. Stafford is 29 years old. He is who he is at this point, someone with a career closer to Jay Cutler's rather than Ben Roethlisberger's.
Did you know?
Only 9.42 percent of Matthew Stafford's passes travelled further than 20 yards past the line of scrimmage, 23 quarterbacks in the league were more aggressive. 28 quarterbacks threw a higher percentage of their passes further than 10 yards downfield.
Derek Carr
Tier: 3
Rank: 16
Write-up:
No quarterback in the NFL has a better supporting cast than Derek Carr. He faces the least pressure of any quarterback, consistently getting vast amounts of time and space in the pocket to go through his process as a quarterback. Carr is known for his arm talent, he can make any throw you can draw up in the sand, but that arm talent distorts the perception of him as a quarterback. Carr isn't a Brett Favre type of gunslinger, he is actually an overly cautious decision maker who rushes to check the ball down instead of holding the ball to make the most out of the pockets his offensive line gives him. It's why he repeatedly had historically significant performances for inefficiency. Against the Falcons in Week 2 Carr became the only quarterback in history to throw at least 45 passes, complete at least 75 percent of those passes and throw for fewer than 300 yards. He became the sixth quarterback to ever throw for fewer than 150 yards on 40 attempts in Week 14, only the second ever to throw for fewer than 120 yards. Carr threw the ball 37 times for 200 yards against the Jacksonville Jaguars, it was the fourth time in his career he had thrown at least 35 passes, completed 60 percent or more and gained 200 or fewer yards, only Brett Favre has more and he has 16 more seasons in the league than Carr.
Some quarterbacks are forced to be cautious with their decision making because of the situations they are in. Carr is never in that situation. Carr's biggest issue to correct is his accuracy. He was a slightly-above average deep passer in 2016 and a top-10 passer on throws behind the line of scrimmage, everything between those two yard ranges was a problem. Carr ranked 26th in the 1-5 range, 32nd in the 6-10 range, 32nd in the 1-10 range, 28th in the 11-15 range, 26th in the 16-20 range and 27th in the 11-20 range. He threw an impressive 24.34 percent of his passes (seventh in the league) to the 11-20 yard range but couldn't find his accuracy. The primary reason for that is his footwork. Carr's footwork is majorly problematic when he's pressured and at times even when he's not. He relies too much on his arm, making it difficult to hit windows on intermediate throws that require timing and anticipation. It's not like Carr was struggling for receiver help either.
Michael Crabtree and Amari Cooper are outstanding route runners who can get open at any level of the defense. Both receivers can also make difficult adjustments to catch poorly placed passes, Carr was the only quarterback last year to gain more than 10 percent of his yards on inaccurate throws. He gained 11.05 percent, Crabtree and Cooper were big reasons why. They offset some of those positives by ranking ninth in failed receptions, but the positives of his receiving corps dramatically outweighed the negatives.
Carr's contract puts more pressure on him to be the consistently great player he is capable of being. He has developed his consistency in every area every season since entering the league and now he is about to hit his prime. The 26-year old has all of the pieces around him to put up record-breaking numbers.
Did you know?
Derek Carr's highest average depth of target in a game during the 2016 season was 10.24, Marcus Mariota had seven games last season with an average depth of target higher than 10.24. Mariota had 10 inaccurate passes caught by his receivers in 2016, Carr had five in one game against the Buccaneers.
Jameis Winston
Tier: 3
Rank: 15
Write-up:
This ranking is a projection more than any other. If we were to solely judge Winston on how he has performed to this point in his career, he wouldn't rank in the top 20. Winston has been one of the least accurate, most mistake-prone quarterbacks in the NFL in each of the past two years. He was accurate on 66.16 percent of his passes last year, better than only Ryan Fitzpatrick and Jared Goff. Part of that low ranking was how often he threw the ball downfield but even accounting for that Winston was still a bad passer. Accuracy issues can be overcome, a commitment to egregiously bad turnovers cannot. Winston threw an interceptable pass on 5.64 percent of his attempts last year, only Brock Osweiler, Ryan Fitzpatrick and Matt Barkley were worse.
Winston can't blame his supporting cast for his struggles. Mike Evans has always been an accuracy-erasing receiver, Cameron Brate was one last year too. Most of Winston's worst mistakes have come from clean pockets. When he hasn't completely misread coverages he has missed windows by trying to make throws earlier than he needed to. Winston tries to throw every pass with anticipation, it leads to more spectacular plays but also makes every play a greater challenge than it should be. Being optimistic about Winston will be hard if he has another season like he had last year.
Youth is what keeps Winston this high up. Unlike his peers in this tier, Winston turned 23 years old during this calendar year. He won't play his first game in the NFL as a 24-year old this season unless the Buccaneers make the playoffs.
Dirk Koetter has thrown a lot at Winston during the developmental stages of his career. The quarterback threw 33.06 percent of his passes into the 11-20 yard range last season. Not only did he lead the league throwing to that range of the field, he led it by more than four percent and was almost 12 percent above the league average. Winston wasn't just pushing the ball downfield and trying to get the ball past the last defender, he was being tasked with hitting windows. He was being tasked with making precise, timing throws into areas where multiple defenders would have an opportunity to break on the ball. There were too many misses on those plays but there were also examples of Winston doing things that few quarterbacks can do. His acumen is so impressive and his understanding of coverages so advanced that when he gets it right he completely neutralizes opposing defenders. It doesn't matter how well they execute their assignments or react to Winston's actions, his timing and placement will mean the result of the play hinges only on what the quarterback and receiver do.
Adding DeSean Jackson, and O.J. Howard to a lesser extent, should open up the Buccaneers passing game by creating more space over the middle of the field. Winston was an extremely poor deep passer last year, he ranked 28th out of 33 quarterbacks and was more than 10 percent less accurate than Kirk Cousins, so Jackson's direct benefits may not be felt as much as his indirect benefits.
Did you know?
34.89 percent of Jameis Winston's yards were gained after the catch, everyone but he and Matt Barkley gained at least 38 percent of their yards after the catch.
Carson Palmer
Tier: 3
Rank: 14
Write-up:
We're not far removed from Carson Palmer the MVP candidate. Palmer was phenomenal through most of the 2015 season. He only began to struggle after a finger injury in Week 15. Over the first 15 weeks of that season he threw 17 interceptable passes and had an interceptable pass rate of 28.5. He threw 14 interceptable passes on just 133 attempts after injuring his finger, an interceptable pass rate of 9.5. That would have been the worst in the league over the full season. Palmer stayed healthy last year and largely played well, his health wasn't the problem this time. The problem was the health and play of his offensive line. The Cardinals used 12 offensive linemen last year, only A.Q. Shipley played more than 90 percent of the offense's snaps. Nine linemen played at least 10 percent of the offense's snaps.
The ever-changing lineup in front of Palmer showed off major execution and organization issues. D.J. Humphries, one of the team's healthier linemen, struggled to establish himself as a right tackle so now he is swapping to the left and Jared Veldheer is moving to the right. Palmer is one of the best quarterbacks in the league when it comes to delivering the ball downfield against pressure. Every week he battled to create opportunities for his receivers by moving precisely through unclean pockets before delivering the ball with a hand in his face. 28 .75 percent of Palmer's passes went into the 11-10 yard range downfield, the third-highest rate in the league. He threw 39.10 percent of his passes further than 10 yards downfield, the seventh-highest rate in the league. Palmer wasn't making simple throws and expecting his receiver to create after the catch, he wasn't getting rid of the ball quickly so he could avoid playing against pressure. No, Palmer lived in the worst of it and played through the worst of it.
Palmer was accurate on 87.98 percent of his passes that travelled fewer than five yards downfield, 10th in the league. He ranked 12th on passes that travelled further than five yards downfield. Palmer's consistency with his ball placement in spite of his style of offense and the quality of his protection was incredible. He ranked no worse than 13th in any five yard range within 20 yards of the line of scrimmage. He was one of the worst deep passers in the league but the quality of his pockets played a big role in his 29.09 accuracy percentage past 20 yards.
Although he is an older quarterback who relies heavily on his physical skill set to be effective, Palmer's play last year didn't show major declines in arm strength or flinching against impending hits. This might be the 37-year old's final season in the league but he's unlikely to be forced out by Bruce Arians.
Did you know?
The Arizona Cardinals receivers cost Carson Palmer at least 528 yards on failed receptions last year, the fourth-highest number in the league. Michael Floyd and J.J. Nelson combined to ruin 21 accurate passes, a huge number of which came on downfield throws. Palmer's receivers didn't make up for it by making spectacular adjustments at the catch point or by creating a lot of yards after the catch. 39.97 percent of Palmer's yards came after the catch, 28th in the league.
Eli Manning
Tier: 3
Rank: 13
Write-up:
A quarterback needs to excel at many different things to function behind an awful offensive line. The ball has to come out quicker so he has to be able to throw with anticipation. He can't take his time to diagnose coverages, he has to figure out what the defense is trying to do before the snap and any post-snap adjustments have to be made instantly. Seeing a receiver come open before throwing the ball is a rare luxury afforded to quarterbacks who are given time in the pocket. Eli Manning hasn't played behind a competent offensive line during the Ben McAdoo era. McAdoo changed the philosophy of the offense from one extreme to another, moving away from Kevin Gilbride's deep drop, deep shot passing game to a shotgun-heavy, spread-heavy emphasis.
Manning has mostly thrived in McAdoo's offense. He possesses the acumen to diagnose coverages before they fully reveal themselves. Then he can exploit those coverages by releasing the ball early, hitting a spot on the field where only his receiver can catch the ball. Manning's ability to get the ball out quickly eases the impact of Ereck Flowers, John Jerry and Bobby Hart. Those offensive linemen still ruin plenty of plays but with a quarterback who wasn't built to handle pressure they would crater the offense completely. Manning hasn't had an NFL caliber offensive line for years, he also hasn't had a second-starting receiver or a tight end. Sterling Shepard arrived last year as a perfect slot receiver but Victor Cruz consistently relied on Manning to throw him open because he couldn't create his own separation. Manning did so regularly but even then Cruz still ruined too many plays by failing at the catch point.
Cruz and the rotating cast of tight ends helped Manning to a top-10 failed reception rate. Manning lost a completion because of receiver error once every 11.46 attempts, only six quarterbacks had a failed reception more often. Adding Brandon Marshall and Evan Engram to the skill positions, not to mention promoting Paul Perkins to starting running back, should greatly improve Manning's supporting cast and make his role in the offense easier. The biggest threat to the offense is Manning's accuracy against pressure. Because he faces so much pressure he is regularly forced to release the ball without an established platform beneath him. His feet are either coming off the ground or his upper body is falling backwards as the ball comes forward. That puts more pressure on his arm to generate velocity. At 36 years of age, Manning's arm strength is fading. It showed more late in the season than early, especially when targeting a wide open Odell Beckham in the playoffs against the Packers.
Should Manning's arm strength drop off significantly this season he could very quickly look like one of the worst starters in the league because of that offensive line. If it holds up he has the potential to produce the best numbers of his career because of this supporting cast.
Did you know?
Eight of Eli Manning's 17 interceptions last year were non-quarterback interceptions, interceptions that weren't his fault. No other quarterback had more than six.
Dak Prescott
Tier: 3
Rank: 12
Write-up:
Dak Prescott is not just a product of his situation. As early as Week 2 during his rookie season Prescott was calling full-blown audibles from five-receiver sets. His acumen allowed him to spread the defense out, diagnose the coverage based on the alignment before throwing the ball downfield. Prescott obviously got very good pockets throughout the majority of the year but when he was pressured he didn't drop his eyes or panic. Prescott was a poised pocket passer who could make subtle movements to set and reset in the pocket. He recognized blitzes quickly to get the ball out when he had to and understood when to hold the ball behind good protection. Prescott didn't waste the time and space he was given. He didn't force throws when his first read wasn't there and he wasn't in a rush to run the ball. Those technical and mental traits allowed Prescott to avoid throwing interceptable passes, he wasn't just another Nick Foles or Josh Freeman relying on defenders to drop his bad throws over and over again. Prescott threw an interceptable pass on 2.62 percent of his attempts, one every 38.23 throws. Those technical and mental traits will act as the foundation of Prescott's skill set moving forward.
Even if the Cowboys quarterback never gets any better than what he was during his rookie season, he will be an above-average starter. For him to take that next step and move into the first or second tier of quarterbacks, Prescott will need to show off better ball placement.
Overall accuracy percentage suffers from the same issue as completion percentage, it can be misleading based on how deep each quarterback throws the ball. Prescott finished 11th in accuracy percentage during his rookie season and his accuracy rankings by depth proved he wasn't simply relying on short passes. There were more than 10 quarterbacks who were more accurate than Prescott. His numbers are warped not by how far he threw the ball but by the types of throws he threw. Prescott was able to avoid difficult passes more than most quarterbacks. He made the throws you expect an NFL quarterback to make at an incredibly high rate. That was the biggest benefit for Prescott playing in the Cowboys offense. He could sit in the pocket and wait for a long time, wait until Cole Beasley or Jason Witten made a second or third movement to create separation in their routes. That doesn't mean Prescott didn't make spectacular throws into tight coverage at times, it just wasn't a staple of his weekly performances.
Without Ezekiel Elliott for a chunk of this season, Prescott will be under more pressure to play with a more aggressive mindset. That should lead to more deep throws into tight coverage for Dez Bryant.
Did you know?
26 quarterbacks threw deep (21+ yards) more often than Dak Prescott last year but only four quarterbacks threw further than five yards downfield more often than him. Prescott lived in the intermediate ranges, throwing 52.5 percent (11th) of his passes into the 1-10 yard range and 23.32 percent (8th) of his passes into the 11-20 yard range.
Sam Bradford
Tier: 3
Rank: 11
Write-up:
Sam Bradford has been an underrated quarterback for as long as he's been in the NFL because he's never played in functional offenses. He's never played behind an effective offensive line and until 2016, the best receivers he had ever played with were Brandon Lloyd, Danny Amendola and Mark Clayton. Bradford spent most of his Rams career throwing the ball to receivers who couldn't catch the ball. He had similar issues in Philadelphia but spent the first half of that season struggling with his footwork while returning from his second ACL tear. Since midway through the 2015 season, Bradford has shown off poise, precision and no shortage of toughness. He was dropped into a Minnesota Vikings offense before last season and immediately thrived. Over the first month of the season Bradford had a legitimate case to be the MVP.
Part of the reason for Bradford's completion percentage record in 2016 was him finally finding a group of receivers who could catch the ball at a consistent rate. Another part of it was how conservative the offense had to be behind an offensive line that used 11 different starting combinations over the course of 16 games. Bradford threw 62.13 percent of his passes within five yards of the line of scrimmage, by far the highest rate in the league. That doesn't mean Bradford's completion percentage misrepresents how accurate he is. He has led the NFL in accuracy percentage in each of the past two seasons. When you look at his accuracy percentages to different levels of the field, he ranks first in the 1-5 yard range and on throws that travel further than 20 yards downfield. He is in the top 10 to every level except the 11-15 yard range. Bradford has a quick release that generates huge velocity on the ball. He can control the trajectory of his passes to hit different windows and consistently puts the ball in an ideal spot for his intended target.
Furthermore, he consistently makes those throws against pressure. Bradford eviscerated the Green Bay Packers during his debut for the Vikings. Not coincidentally that was the only time all season he played with a healthy offensive line and he had his highest average depth of target while being accurate on an incredible 88.89 percent of his throws. As he showed in that game, Bradford has the time of arm talent and poise that allows him to throw receivers open at every level of the field while releasing the ball with anticipation against arriving hits to neutralize the pass rush. Bradford's only real negative as a talent is his inability to move within the pocket. He relies on his quick release to beat pressure rather than his ability to set and reset in tight spaces.
The Vikings didn't overspend when they acquired Bradford, they added a quality starter who only needs a serviceable offensive line to push them into the playoffs.
Did you know?
Adjusting Sam Bradford's completion percentage to account for failed receptions and created receptions boosts the number up to 77.54 percent. That 5.98 percent difference was the eighth biggest in the league last year. Doing the same to Bradford's yards per attempt moved him from the 20th-ranked passer to the 15th-ranked passer, tied with Carson Palmer and Kirk Cousins at 7.66 yards per attempt.
Ben Roethlisberger
Tier: 2
Rank: 10
Write-up:
Ranking Ben Roethlisberger anywhere is an exercise in futility. Roethlisberger has perfected his inconsistency. Some weeks he looks like the best player in the NFL, an uncontainable combination of efficiency and explosiveness who diagnoses coverages instantly and hits every window perfectly. Other weeks he looks like Blake Bortles circa 2027. When Roethlisberger was bad last year, he was really bad. Most of his struggles came on the road, six times last year he finished a road game with an accuracy percentage under 70 percent. He had one more at home. In six of those seven he didn't even reach 65 percent. He had six more games where he was accurate on more than 80 percent of his passes, half of those games came at home and half came on the road. To put that in perspective, Drew Brees had one game last year below 70 percent, Philip Rivers did it twice in 16 games, Eli Manning four times in 17 games, Tom Brady four times in 16 games. Aaron Rodgers did it only once in 19 games and that happened against the exceptional Minnesota Vikings defense in Week 2.
At his best, Roethlisberger is a top three quarterback. At his worst he's a bottom three quarterback. There is no middle ground with him anymore. He is the most inconsistent starter in the NFL on a week-to-week basis.
One reason why Roethlisberger's value plummets so quickly when he's off his game is his interceptable pass rate. 5.62 percent of Roethlisberger's passes were interceptable last year, the fifth-worst rate in the league. He threw at least three interceptable passes in seven different games. He threw one or fewer in seven games also. There isn't any trend to breakdown with Roethlisberger's turnovers. It's not that he's playing under too much pressure or trying to extend plays, that's not something the Steelers emphasize anymore. His interceptable passes come in different forms, sometimes he completely misreads the coverage, sometimes he holds the ball too long, sometimes his ball placement is off, sometimes he doesn't react properly to pressure. It might be a focus problem coming from a career of big hits and offseason flirtations with retirement.
But for as bad as Roethlisberger can be on a given day, he still reaches peaks that most quarterbacks don't. He has to remain a tier two quarterback because he's as likely to carry his offense through a Super Bowl run as every quarterback ranked above him. He can still throw receivers open to every level of the field, he has developed a better sense of timing and greater patience within the confines of the pocket since Todd Haley arrived. Roethlisberger has every attribute you could hope for except for consistency.
Did you know?
Even without Martavis Bryant, Ben Roethlisberger threw 15.92 percent of his passes further than 20 yards downfield last year. No other quarterback reached 14 percent and the league average was 10.81 percent. Throwing to Cobi Hamilton and Sammie Coates is a lot tougher than throwing to Bryant but Roethlisberger was still an above average deep passer at 44.94 percent, 13th in the league.
Matt Ryan
Tier: 2
Rank: 9
Write-up:
No quarterback in the league relied on play action more often than Matt Ryan last year. 21.99 percent of his attempts came after a play fake, more than three percent higher than second-placed Dak Prescott. Kyle Shanahan built the Falcons passing game with the running game as its foundation. Hard play fakes distorted coverages and pulled the pass rush to the other side of the field. Ryan was given easier reads and easier throws because of the extra space he threw from and the wider windows he threw into. 31.37 percent of his yards came on those plays, the highest rate by more than five percent.
Ryan has been a good quarterback for the majority of his career. He's been a top-10 quarterback for the majority of his career. Winning the MVP in 2016 was a reflection of the offense around him getting better rather than him taking a step forward. Ryan was smart enough and accurate enough to execute the easier plays Shanahan set him up with. He was also smart enough and accurate enough to execute the play designs Shanahan used to exploit the specific coverages each opponent employed each week. Shanahan understood how to get Tevin Coleman wide open in the endzone against the Seahawks Cover-3 and how to give Mohamed Sanu a mismatch on a linebacker for a big play when the Packers kept both safeties deep.
While Shanahan set Ryan up to succeed with his role in the offense, the surrounding pieces performed at an unsustainable level of efficiency. 5.54 percent of Ryan's attempts were accurate throws that his receivers failed to catch, only four quarterbacks had a lower percentage of plays ruined by their receivers. On the other side, 3.96 percent of Ryan's passes were poorly placed but still caught because of a great adjustment from the intended receiver. Only six quarterbacks benefited from great receiver play more often. Ryan doesn't control his receivers' contributions and he also doesn't control how often defenders catch passes he throws to them.
A defining theme of Ryan's season in 2016 was his luck avoiding interceptions. He threw 23 interceptable passes and only four were caught. That 17.39 percent rate made him the luckiest quarterback in the league. Relying on defenders dropping interceptions isn't the same as avoiding interceptions by taking care of the ball.
Being the quarterback of a great offense is different from being a great quarterback. Ryan is a very good quarterback, but he's not a great quarterback.
Did you know?
Matt Ryan had 84 plays last year that gained at least 11 yards after the catch, a league-best 13.29 percent of his attempts. 24 of those plays gained at least 21 yards after the catch, a league-best 3.80 percent.
Philip Rivers
Tier: 2
Rank: 8
Write-up:
The San Diego Chargers have won nine games over the past two seasons. Each season has resulted in a top-10 draft pick rather than a playoff spot. The Chargers have had talented rosters but constant injury issues have decimated the team around Philip Rivers. Rivers will be hoping the Los Angeles version of the Chargers have better luck, but so far it looks like they won't. While the injuries have ruined the Chargers' chances of making the playoffs, they have put Rivers in position to show off the depths of his skill set. Rivers is the king of condensed pockets. His skill set allows him to instantly diagnose coverages at the snap, recognizing where to go with the ball long before the window he will attack even opens. From there he can release the ball without his base established beneath him and still throw receivers open before the pass rush closes around him.
Based on skill set alone, Rivers is a tier one quarterback. The only problem he has at this point of his career is durability. He doesn't miss games but his arm can no longer carry the offense for 16 games. Over the first seven games of last season, Rivers had six games with an accuracy percentage of at least 80 percent. In the one game he didn't eclipse 80 he reached 78.38 percent. After that point in the season, Rivers had three more games where he eclipsed 80 percent accuracy but had five games at 75 percent or lower. It wasn't just his overall accuracy, Rivers' deep ball dropped off dramatically, leading to more interceptable passes. Rivers had six interceptable passes over the first seven games, an interceptable pass rate of 2.45 percent. Over the final nine games he had 20 interceptable passes, an interceptable pass rate of 6.01 percent.
Intermediate passes are the greatest challenge to an NFL quarterback. They require timing and placement but the passer also has to be aware of defenders reading his eyes, lingering just out of his line of vision. Even though Rivers was being forced to function from unclean pockets and throw the ball before routes had fully developed, he was still an exceptional intermediate passer. Rivers was accurate on 69.64 percent of his throws that travelled into the 11-20 yard range, the fourth-best rate in the league. When he pushed the ball further downfield, he ranked 12th in the NFL with a 45.10 accuracy percentage. Rivers ranked that high despite noticeably losing his arm strength halfway through the season and losing two of his starting receivers, Keenan Allen and Steve Johnson.
Had Rivers played on better teams, with a running game he could rely on or a defense that could win low-scoring games, the Alex Smith experience, his durability might not be such a big question mark.
Did you know?
15 of Philip Rivers' 26 interceptable passes were caught last year. That is 57.69 percent, almost 20 percent higher than the league average and behind only Matt Barkley and Andrew Luck. He also suffered from six non-quarterback interceptions, interceptions that weren't the quarterback's fault, tied for the second most in the league.
Marcus Mariota
Tier: 2
Rank: 7
Write-up:
Transitioning to Mike Mularkey's offense was difficult for Marcus Mariota last season. He opened the regular season with accuracy percentages of 68.42, 80.65, 71.87 and 53.85. That 80.65 came against the Detroit Lions when the Titans spent most of the game chasing a lead, letting Mariota play hurry-up style of offense from shotgun with receivers spread across the field. That's not the type of offense Mularkey runs. According to Football Outsiders, the Titans led the league in two-tight end/six-linemen formations last year and 23 teams used shotgun/pistol formations more often than them. Mularkey runs a deep drop, vertical passing game that uses eligible receivers as blockers rather than as receivers running routes. It's why Mariota had a 9.78 average depth of target and threw 62.16 percent of his passes further than five yards downfield. Only Cam Newton and Jameis Winston threw the ball past five yards more often.
Mariota eventually overcame the challenges of executing Mularkey's offense. He still struggled to hit vertical routes deep but showed off the same qualities that made him so impressive during his rookie season.
During his rookie season Mariota proved to be a nuanced pocket passer. Someone who consistently set and reset in the pocket while diagnosing the coverage downfield. He got through full-field progressions in a timely manner and could deliver the ball accurately against arriving hits. Mariota was an anticipation passer who understood how to drop the ball into soft spots in different zone coverages. When a defender turned his back to the quarterback, Mariota was ruthless attacking him with perfect ball placement. During his second season, Mariota continued to show off exceptional ability as a short and intermediate passer but developed his process in the pocket. Not only was he diagnosing coverages to make good decisions while mitigating pressure with his movement, now he was doing those things and manipulating defenders with his eyes. Mariota began creating throwing lanes that otherwise wouldn't exist. He was particularly good at this with linebackers who were trying to read his eyes over the middle of the field.
Because of how much he pushed the ball downfield and because his receivers could rarely create separation against aggressive man coverage without their quarterback throwing them open, Mariota played last season with tiny margins for error. His accuracy percentages were muted by the situation, but he still managed to rank average to every level except passed 20 yards. The potential for Mariota to explode statistically in 2017 will hinge on the quality of his rebuilt receiving corps and the stubbornness of his head coach.
Mariota isn't just the best young quarterback in the NFL, he's one of the best quarterbacks in the NFL.
Did you know?
Marcus Mariota threw 17 interceptable passes last year, nine came over the first four games of the season. He didn't throw an interceptable pass in six of his remaining 11 games.
Drew Brees
Tier: 2
Rank: 6
Write-up:
Drew Brees' career will likely be overlooked in the annals of great quarterback play. Playing at the same time as Peyton Manning, Tom Brady and Aaron Rodgers will do that to you. But Brees has had a phenomenal career and is still a phenomenal starter in spite of his age and his team's commitment to going 7-9 each season. Brees' value is in his versatility. He is a perfect fit for Sean Payton. Payton wants to use 10 different formations, 10 different personnel packages and 10 different play calls on every single drive. Brees doesn't care. He'll make it work. He'll get the most that can be got from the 10 players who follow him onto the field because Brees doesn't need an offense to be catered to his strengths. He doesn't have weaknesses that will be exploited by the opposition if certain players aren't on the field with him or certain responsibilities are put on his shoulders.
Back in 2015, Brees went through the whole season without being responsible for a sack. That is where his success begins. Brees' process in the pocket is consistently quick and precise. He understands how to analyze alignments before the snap so he can quickly react to any disguised coverages after the snap. Fooling Brees into making a mistake is tough. It's not just that he understands and quickly diagnoses coverages, it's that he can throw receivers open at every level of the field even when you account for all of his weapons. Brees anticipates soft spots in zones and throws receivers open with precision whenever defenders turn their backs to him in man coverage. Running backs on wheel routes aren't difficult throws for Brees, they are an opportunity to show off his supernatural precision. When afforded the big body of Michael Thomas or Coby Fleener, it's like a professional darts player to just hit the board rather than the bullseye. Brees will still hit the bullseye.
The luxury of having a quarterback who makes everyone around him better can get boring after a while. Because Brees isn't making the playoffs and appearing in Super Bowls, he's being overlooked for his consistent quality. He is still comfortably one of the best quarterbacks in the NFL. The only concern about him is his durability lasting the full season at his age. Brees had by far his worst game of the season in Week 17 last year when his arm strength appeared to disappear on him. It was the only time his accuracy percentage dropped below 70 percent and it was the only time all season he threw four interceptable passes in a game.
Did you know?
Drew Brees' worst ranking in accuracy to any level of the field last season was 11th. 29 quarterbacks in the league had their worst ranking land 22nd or worst. Only Aaron Rodgers had his worst ranking land in the top 10.
Russell Wilson
Tier: 2
Rank: 5
Write-up:
Russell Wilson is the reason the Seattle Seahawks can ignore their offensive line. Wilson has one of the best arms in the NFL not because he can throw the ball really hard, though he can, but because he can throw the ball to every level of the field while sustaining velocity and controlling trajectory, placement even when moving backwards to his left in the flat. The Seahawks have built an offense that works to Wilson's skill set and created an atmosphere where his escapism is encouraged. Wilson rarely holds the ball within the pocket. Darrell Bevell's offense spreads the field to give Wilson opportunities to catch and release the ball in an instant. If he holds it for longer than that initial moment, he's going to break the pocket and look to create outside of structure. Regardless of whether that means running past the line of scrimmage or dropping a perfect pass over a defender deep downfield, Wilson is hugely consistent and oddly comfortable doing what should be inconsistent and uncomfortable for every quarterback.
Breaking the pocket was a greater challenge for Wilson last season because of his health. Multiple lower limb injuries limited how elusive the quarterback could be. His impact on the running plays that were designed to incorporate his threat was limited, his scrambling was limited. Wilson's direct and indirect contributions to the Seahawks' rushing production were taken away. So was his accuracy.
Lower limb injuries for a quarterback can be devastating because setting your feet is so important for accuracy. It doesn't impact short throws and deep throws as much as it impacts all those in between. When throwing the ball past the line of scrimmage but into the thick of the coverage you need to be in full control of the placement, trajectory and timing of the pass. You're throwing into a more crowded area of the field to a receiver who is running a route that breaks at a certain point, sometimes at multiple points. A healthy Wilson should be accurate to every level of the field. He should be in the top 16 at least to every level of the field. He was a top five deep passer last year and ranked third on throws into the 6-10 yard range, but besides that he didn't rank in the top 16 at any other level of the field. Wilson's deep accuracy ranked in the top five but wasn't as good as that ranking suggests. He was throwing to great deep threat receivers who often gave him wider windows to hit. He was still a good deep thrower but not the same exceptional deep passer he had proven to be previously.
Wilson was a good quarterback last year, probably not a top five quarterback. But considering his health it would be foolish to put too great an emphasis on last year. Since going through the development stages of his rookie season, Wilson has established himself as one of the best quarterbacks in the NFL. Should he continue to grow, continue to tip the balance of positive versus negative plays further in his favor, he will soon be a tier one starter.
Did you know?
22.84 percent of Russell Wilson's yards were gained on play action passes last season, the fourth-highest rate in the league. He gained that many on the sixth-highest rate of play action usage, 16.17 percent. Wilson had five plays where his receiver gained more than 20 yards after the catch, 0.81 percent of his attempts, only Brock Osweiler had a lower percentage. 17.39 percent of Wilson's sacks were his fault last year, below the league average of 21.44 percent.
Andrew Luck
Tier: 2
Rank: 4
Write-up:
Chuck Pagano has done everything possible to derail Andrew Luck's career. The head coach who believes your chances of winning automatically improve if you run the ball more often has never tried to set Luck up for success. For a quarterback to elevate his teammates he first has to be put in a scheme that allows it. Tom Brady can make his offensive line and receivers better because he has opportunities to get rid of the ball quicker and multiple short/intermediate routes to manipulate defenders in coverage. Pagano's offenses have always prioritized the run rather than the pass. Luck has always spent more time under center, executing hard play fakes rather than playing from shotgun formations with receivers spread across the field. His eyes are taken away from the coverage as he turns his back to drop deep into the pocket. The offense replaces those receiving options with an extra blocker or two (or three). Luck was relying on one or two receivers to get open rather than creating an opening for one of three or four receivers running routes to different levels of the field. Luck has often made that offense work despite not having ball-winning receivers or impressive pass protection.
Luck has had to be aggressive. He has had to be able to fit the ball into tight windows downfield, throwing with anticipation and releasing the ball with a defender in his face. He has also had to be aggressive because the Colts have never had a defense capable of winning games for them. Throwing the ball away or taking sacks instead of forcing throws sounds great until you're down by three touchdowns in the fourth quarter. Despite playing under those conditions, Luck's charting has been exceptional when he's been healthy.
When Luck was hurt in 2015 he physically couldn't push the ball downfield. Instead of a snappy throwing motion where the ball left his hand at a high velocity and sustained it through to the end of 50 yard passes, the quarterback strained to push the ball 10 yards downfield. His accuracy percentage was bad and his interceptable pass numbers were awful. In 2016, Luck was top five in overall accuracy despite 33 percent of his passes further than 10 yards downfield and 52.14 percent further than five yards downfield. The ease with which Luck creates and controls the velocity of his passes makes it easier for him to hit windows downfield. He was accurate on 73.83 percent of his passes that travelled further than five yards downfield, the highest rate in the NFL, and had the second-highest accuracy percentage on deep passes, 62.50 percent. Luck consistently gave his receivers opportunities to make big plays while protecting the ball better than most.
Back in 2014, Luck threw an interceptable pass once every 26.3 attempts, an above average number. Playing hurt in 2015 turned him into the most reckless quarterback in the league, he threw an interceptable pass once every 15.4 attempts. That season was made an even greater outlier in 2016 when Luck finished the season with a 3.12 percent interceptable pass rate, one interceptable pass every 32.06 attempts, the ninth-best rate in the league.
The difficulty of Luck's role and his efficiency executing it makes him one of the league's best quarterbacks.
Did you know?
Andrew Luck lost a completion on an accurate throw because of receiver error once every 9.73 attempts, that's 10.28 percent of his passes. Only Cam Newton and Colin Kaepernick suffered more often. If you adjust every quarterback's yards per attempt so it includes the yards lost to receiver error and takes away yards created by receivers on inaccurate throws, Luck's yards per attempt jumps to 8.43, second best in the NFL.
Tom Brady
Tier: 1
Rank: 3
Write-up:
Aging well in the NFL is rare. Quarterbacks typically last longer than other positions but even they need a certain level of physical ability to get by. Tom Brady has the ideal skill set to age well. He has never been someone who relies on his arm strength to make precise, deep throws into tight windows downfield. He's never been someone who holds onto the ball until the last moment, taking big hits before releasing the ball. Brady's acumen puts him one step ahead of the defense on every play. He has always been set up to get rid of the ball quickly by his coaches, emphasizing the strengths of his skill set to mask the limitations of his physical skill set.
Brady is so far advanced mentally and technically that he rarely puts himself in a position where he needs to make a highlight throw. He is an anticipation passer who can throw with touch to any level of the field so the ball always travels through the widest possible windows. Everything looks easier than it actually is because of how he operates. Diagnosing defenses before the snap and instantly adjusting after the snap has defined Brady's career. It has allowed him to live on shorter passes without needing to be as accurate when pushing the ball further downfield. Yet, last year Brady pushed the ball downfield regularly. He still threw more than half of his passes within five yards of the line of scrimmage but 13 quarterbacks threw the ball to that range more often. 33.96 percent of Brady's passes travelled further than 10 yards downfield, eighth most in the league, while his accuracy passed five yards actually ranked higher relative to the rest of the league than his accuracy before five yards.
The Patriots were constantly setting up deep shots for Brady during his first seven games of the season. He had 32 passes in those seven games that travelled more than 20 yards downfield, only twice did he not have at least five attempts to that range in one of those games. The aggressiveness of the offense waned as the season wore on and so did Brady's accuracy. The Patriots quarterback threw just seven interceptable passes in his 12 regular season games but he threw nine in three playoff games. Only twice during the regular season did his accuracy percentage in a game drop below 70 percent. Twice in 12 games. It dropped below 70 in two of his three playoff appearances. That Texans game in the divisional round was the only occasion all year when Brady's accuracy dropped below 60 percent. It was below 70 percent in the Super Bowl, a game Brady owned as one where he played poorly for 3.5 quarters.
Brady is held in such high regard that ranking him third will be received as a slight. It's not. This ranking has much more to do with the quality of those in front of him than it does with any drop-off in his play. He is still clearly one of the best players at his position and that's an outrageous thing to be able to say about a 40-year old. But he is 40 years old. This can't go on forever and there were signs of physical challenges during that playoff run. Brady might be the greatest quarterback to ever play, he might be the greatest player to ever play. He should be great again for at least one more season.
Did you know?
Tom Brady was the most accurate passer in the 11-20 yard range last year and it wasn't even close. Brady's 74.58 percent beat out second-placed Cam Newton's 70.54 percent. A big reason for that was Brady's 77.03 percentage to the 11-15 yard range, only he and Philip Rivers eclipsed 75 percent to that level of the field.
Cam Newton
Tier: 1
Rank: 2
Write-up:
Cam Newton's MVP season wasn't a fluke. He carried that form into the beginning of the 2016 season and through the midpoint of the regular season. Then, with the suddenness of a blown tire, Newton's arm died. He could no longer physically put the ball where he wanted to put it. A quarterback who could previously flick the ball 60 yards with ease was now watching his passes float no matter how much effort he put into the throw. The worst game of his career occurred in Week 17 against the Buccaneers, Newton threw seven of his 27 interceptable passes for the season in that game. Each a result of his dysfunctional shoulder sapping his arm strength. It was obvious that Newton's shoulder was badly injured long before the offseason surgery.
Because of how Newton failed, it doesn't make sense to criticize him heavily for those performances. He wasn't making bad coverage reads or reacting poorly to pressure in the pocket. All of his problems could be traced back to that shoulder injury. Understanding that context, Newton has been astonishingly good the past two seasons.
Not only does the 28-year old play in the most stressful scheme a quarterback can play in, he does so with a consistently inadequate supporting cast. Everything the Panthers do centers around Newton's skill set. The passing game relies on deep drops in the pocket with vertical routes that take time to develop. Because the Panthers don't have viable starting tackles to give Newton time, the offense relies on hard play fakes and extra pass blockers to function. This means Newton has to fit the ball into tighter windows with fewer receivers running routes against more defensive backs. He often has to throw said receivers open and anticipate the placement of the ball to get it out before the pass rush engulfs him. Even when Newton makes a perfect pass, his receivers are as likely to ruin it as they are to catch it. Newton lost 845 yards (without considering YAC) to receiver error last year, only Aaron Rodgers lost more and he played in four more games. Kelvin Benjamin's return actually made the receiving corps worse rather than better.
There isn't another quarterback in the league who could execute the offense that the Panthers are forced to run by their limited personnel. He combines the patience, awareness, arm strength and poise within the pocket to keep the timing of route combinations as everything collapses around him. There are other quarterbacks who contribute in the running game like Newton, but none have the whole scheme built around him the way he does. Newton makes every single element of the offense better with his presence alone. He can be used on option run designs like Alex Smith, Russell Wilson, Colin Kaepernick and Andy Dalton, but Newton's skill set goes one step further than that. He is also the best redzone weapon in the league because of his power to run through linebackers. Newton's presence changes the numbers advantage into the offense's favor whenever they run the ball.
Much is made of Newton's completion percentage. Using that singular number to judge accuracy is irrational. It would be like saying DeAndre Jordan is more accurate than Steph Curry because his field goal percentage is higher. Newton throws the ball downfield more than any other quarterback. 67.67 percent of Newton's pass attempts travelled further than five yards downfield last year, the league average was 52.13 percent. Only Jameis Winston was close to Newton. When you adjust for that depth Newton's completion percentage jumps to the 12th best in the league. When you take out the receiver's influence on the outcome of each play to isolate the accuracy of the quarterback, Newton becomes by far the most accurate passer in the NFL. Those measurements aren't perfect, but they are a far more accurate reflection of Newton's accuracy than completion percentage is.
Did you know?
Cam Newton threw more passes further than 20 yards downfield last year than he threw behind the line of scrimmage. Newton was accurate on 68.46 percent of his passes that travelled further than five yards downfield. Even if you include all of Matt Barkley, Brock Osweiler, Jameis Winston, Ryan Fitzpatrick and Jared Goff's short throws and exclude Newton's, that 68.46 would still make him the most accurate from the group.
Aaron Rodgers
Tier: 1
Rank: 1
Write-up:
Aaron Rodgers threw for 40 touchdowns last season. He threw only seven interceptions. Yet, five games into the regular season, Rodgers was being discussed as a problem for the Packers. He was being viewed as someone who wasn't playing to his previous standards. It was true on a primetime game against the New York Giants, but that was the only time it was true. Rodgers was the best quarterback in the NFL last year and it wasn't just after those first five games. The reason Rodgers appeared to struggle during those five games was the poor play of his receivers. Rodgers led the NFL with 67 accurate passes that his receivers turned into incompletions last year. 20 of those 67 came during the first five games, those 20 cost him at least 273 yards and two touchdowns. Rodgers was still creating big plays and throwing with precision to every level of the field, the raw numbers didn't reflect it because of his teammates failings not because of his.
Rodgers' accuracy percentage over the first eight games was 80.2 percent, that would have ranked third in the league if sustained for the full season. His accuracy percentage over the second half of the regular season was 82.5 percent. That would have ranked him second for the full season. Rodgers ultimately settled on third with a season-long accuracy percentage of 80.45 percent. That number doesn't do him justice though. Rodgers was constantly throwing his receivers open into tight windows. He regularly threw the ball while moving to his left or his right within the pocket, he regularly broke the pocket and release the ball back across his body while his momentum dragged him in the opposite direction. Pressure doesn't have a major impact on his ball placement and neither does throwing with anticipation. Rodgers' is the purest passer in the NFL and it's reflected in the fact that he ranked no lower than seventh in accuracy to any yard range. He was accurate on 73.83 percent of his passes that travelled further than five yards downfield, the best rate in the league by more than two percent, and was second on throws within five yards of the line of scrimmage, his 90.88 percent trailed only Sam Bradford.
It should come as no surprise that Rodgers threw an interceptable pass once every 40.89 attempts, 2.45 percent of his passes. He has a historically good touchdown-to-interception ratio because of his accuracy but also his intelligence and processing ability in the pocket.
Everyone on the Packers offense is elevated by Rodgers' consistency. He makes Jared Cook a viable tight end despite his constant drop issues, he makes Jordy Nelson hugely productive even when he's notably slowed in his return from a torn ACL, he allows Davante Adams to score 12 touchdowns even while dropping six. Six was more than every other quarterback lost to all his receivers except for Derek Carr. Rodgers makes his offensive line better by constantly changing the point of attack within the pocket. He constantly sets and resets his feet to create leverage for his linemen and help them recover when beaten. He doesn't drop his eyes or lose sight of his receivers while making those movements, he manages to do everything at a high level at the same time.
He's clearly the best quarterback in the NFL at a time when the NFL has many great quarterbacks.
Did you know?
Aaron Rodgers' receivers cost him at least 875 yards last year when they failed to catch accurate throws. Cam Newton was the only other receiver to eclipse 800 yards, third place was Andrew Luck with 559. Rodgers also lost 11 touchdowns because of his receivers. Excluding hail maries, only 3.04 percent of his yards came on inaccurate throws that his receivers caught. 27 quarterbacks had a higher percentage, three quarterbacks more than trebled Rodgers' percentage. 13.38 percent of Rodgers' throws travelled further than 20 yards downfield, the fourth-highest rate in the league.