The Demise of Ben Roethlisberger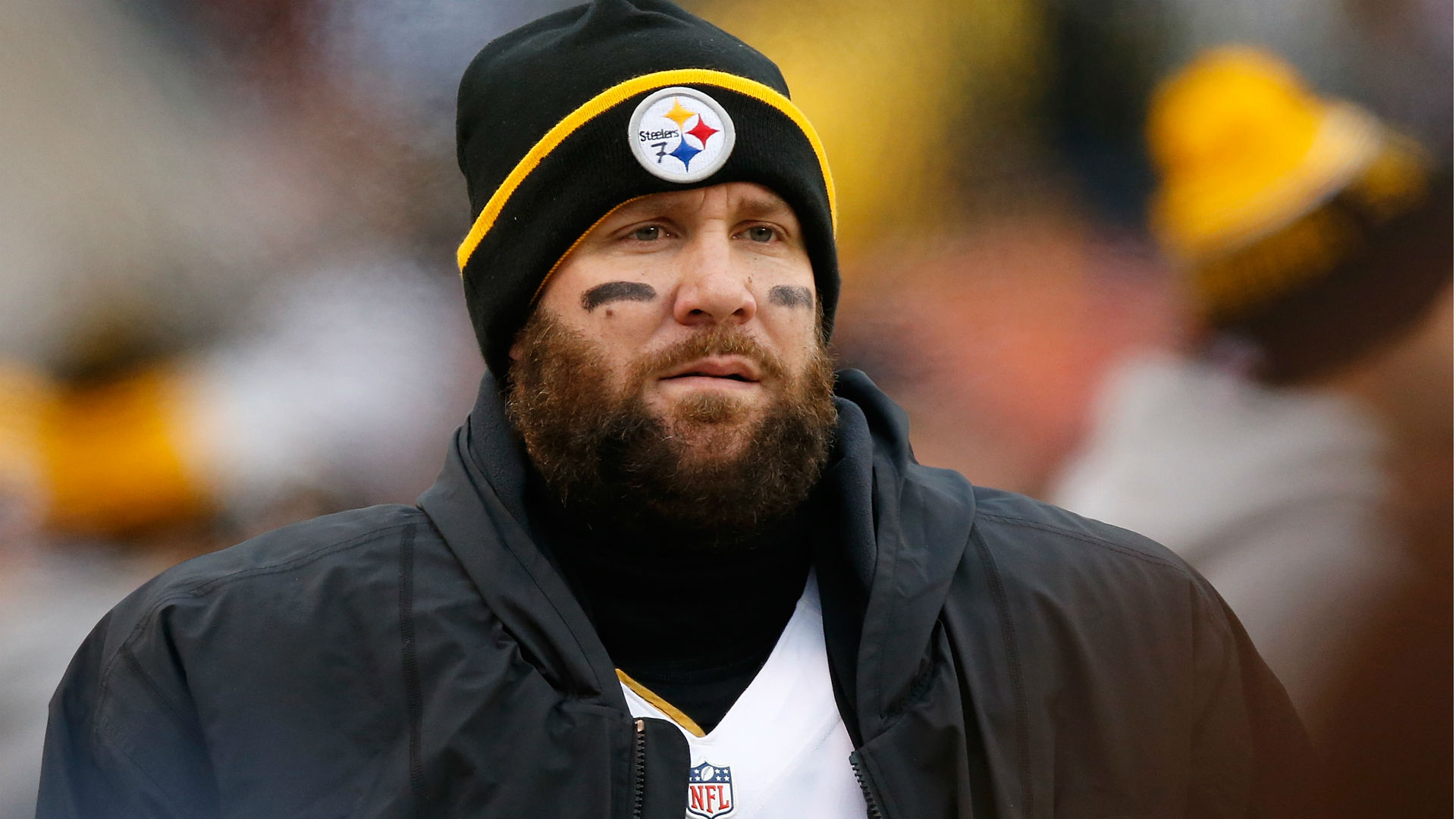 Pressure and consistency are elements of quarterback evaluation that share similar challenges.
Pressure, the physical form rather than the "clutch" form, is analytically measured and presented as a single entity. "Russell Wilson was under pressure on 43 percent of his snaps" for example. In reality, pressure is vastly more complex than that. Was it backside pressure? Was it frontside pressure? Was it one defender who was a yard away coming up the middle? Was it three defenders hitting the quarterback as he released the ball? These pressure numbers are typically used to point to the quality of an offensive line yet they don't differentiate between pressure created by the line and pressure created by the quarterback.
We treat consistency as a single-entity term. Is Quarterback X consistent? Yes. No. That's typically where the discussion stops.
There are different forms of consistency. Some quarterbacks struggle with their consistency on a snap-by-snap basis, Jameis Winston for example. Winston will throw a perfect seam route that splits the coverage and leads his tight end into space, then he'll throw the ball straight up into the air where there is no receiver to be seen. Other quarterbacks suffer consistency challenges on a season-to-season basis, Russell Wilson is the greatest example there. Wilson is currently lugging his bad accuracy through this season, he struggled last year too but that was mostly because of injury. Before that he had two great seasons, one rookie season and one not-so-great season. It happens.
Most quarterbacks don't stand out as extremely inconsistent whether it's on a snap-by-snap, season-by-season or game-by-game basis. Ben Roethlisberger has been an exception.
The Pittsburgh Steelers quarterback became renowned for his week-to-week unpredictability last season. An average accuracy percentage for a quarterback last year was 73.59 percent. While expectations differ based on how often the quarterback throws to different levels of the field and based on the systems they play in, in general a good accuracy percentage will land above 70 percent. Roethlisberger had his great games last year. Six times he was accurate on at least 80 percent of his passes in a game. He was regularly pushing the ball deep in those games. Seven times he didn't even reach 70 percent.
In six of those seven he didn't even reach 65 percent. When Roethlisberger was bad, he was really bad. When he was good, he was really good. That variance in his play led to an inconsistent passing game for the Steelers but the upside of Roethlisberger's play combined with the quality of Antonio Brown, Le'Veon Bell and that offensive line meant the impact of Roethlisberger's negative performances wasn't fully felt.
Bringing Martavis Bryant back into the offense and adding the impressive Juju Smith-Schuster to go along with the continued growth of Jesse James set Roethlisberger up for a big season this year. Even if he was inconsistent, he was throwing to three skill position players-Brown, Bryant, Bell-who offered him a wide margin for error behind one of the best offensive lines in the league with a play caller who understands how to scheme easy throws that turn into big plays. The only obstacle Roethlisberger would have to overcome was himself.
(It all went a bit Disney towards the end of that last paragraph.)
Jalen Ramsey and the Jacksonville Jaguars defense put the spotlight on Roethlisberger this past Sunday. Five interceptions, 5.7 yards per attempt and an upset loss at home made Roethlisberger question if he had it anymore. Had you been paying attention over the first month of the season, you'd have been asking the same question. The 35-year old has brought all of the negatives from last season into this year without any of the positives. He's no longer wildly inconsistent, he's just wildly inaccurate.
Roethlisberger had an overall accuracy percentage of 72.99 percent last season. That ranked 19th in the league but that's without considering that he threw the highest percentage of deep passes in the league by a wide margin. 15.92 percent of Roethlisberger's passes travelled further than 20 yards downfield, Cam Newton was second at 13.83 percent while the league average was 10.81 percent. Roethlisberger didn't just throw the ball downfield a lot, he did so well. Even while regularly throwing to Sammie Coates and Cobi Hamilton who couldn't create their own separation, Roethlisberger was accurate on 44.94 percent of his deep passes.
44.94 percent ranked 13th in the league, more than three percent higher than the league average of 41.47 percent.
In general Roethlisberger wasn't an exceptionally accurate passer but he had areas of strength without any area of great weakness. Ranking 22nd in the league in three yard ranges is obviously not ideal but in the 1-5 yard range he was within one percent of the league average and in the 6-10 yard range he was within three percent of the league average. Being six percent below the league average in the 16-20 yard range was Roethlisberger's biggest accuracy flaw last season.
Spectacular accuracy numbers aren't necessary for a quarterback to be great. Making good decisions, throwing receivers open and playing from unclean pockets while understanding situational football were all areas where Roethlisberger excelled during his "good" games.
While you may not need spectacular accuracy to be a great quarterback, you can't be even an average quarterback with awful accuracy. So far this season, Roethlisberger's accuracy has been awful. Three of his five games haven't cracked a 70 accuracy percentage, one of the two that did was a 70.59 accuracy percentage in Week 1 against the Cleveland Browns where Roethlisberger threw 62 percent of his passes within five yards of the line of scrimmage. Roethlisberger has had one game this year where he didn't even reach 60 percent with his accuracy, it was a 56.41 performance against the Chicago Bears in Week 3.
The hamartia reveals itself when you examine Roethlisberger's numbers by depth.
For most of this season Roethlisberger has played without a clear process. He's not diagnosing coverages to make decisions, he's picking a receiver and heaving the ball in his general direction without any consideration for timing or ball placement. With Martavis Bryant back on the field, Roethlisberger has a greater margin for error. With Brown and Bryant he has the greatest margin for error on deep throws outside of Tampa Bay. None of that matters if you're missing so wildly that your receivers never have a chance to make a play on the ball.
That's who Roethlisberger is right now when he throws past 10 yards downfield. His current numbers would have ranked 30th, 30th and 34th (last) in those ranges last year. Most concerning is that deep ball.
Entering the Jaguars game on Sunday, Roethlisberger had been accurate on three of 18 deep attempts. He hit one of six attempts against the Jaguars so his accuracy percentage for the season is 16.67 percent (rounded up in the chart), four of 24 attempts. Consider that the league average last season was greater than 40 percent. Consider that Blake Bortles' 22.41 percent was outrageously bad relative to the rest of the league and Roethlisberger is more than five percent behind him. He's exactly 10 percent behind where Jared Goff was last year as the second-worst deep passer in 2016.
Roethlisberger has no excuse. He's not missing throws because he's throwing from unclean pockets or being forced to fit balls into receivers who can't get open. All but one of his deep passes have targeted Antonio Brown or Martavis Bryant.
Brown is one of the best receivers in the NFL. For his quarterback's only deep completion on Sunday he manipulated Ramsey after getting in behind the cornerback to create a clean catching space. Roethlisberger's pass had enough velocity and was placed deep enough that it was still deemed an accurate pass but Brown's impact on the result of the play was undeniable. A lesser receiver wouldn't have made the play.
Although Brown is better than Bryant, Bryant is the easier deep receiver to throw to. The former Clemson product has a rare combination of size, speed, fluidity and subtlety. He can set up his vertical routes or simply run past defenders in a straight sprint. Bryant adjusts to passes as well as any receiver and can catch up to overthrown passes. A quarterback throwing to Bryant should not only have a higher completion percentage on deep throws, he should have a higher accuracy percentage simply because the throws he has to attempt are easier.
To properly highlight Bryant's value, and in turn Roethlisberger's decline, we have to go back to last season when Bryant wasn't on the field.
---
Last year, Roethlisberger was accurate on 42.86 percent of his deep passes to Brown. He was accurate on 45.9 percent of his deep passes to all other receivers. That cast includes illustrious names such as Cobi Hamilton, Sammie Coates, Eli Rogers, Markus Wheaton, Lardarius Green and Darius Heyward-Bey. Roethlisberger was regularly being asked to fit the ball into tight windows like in the two plays above.
Bill Belichick anchored his coverages off of the Steelers' "other" receiver in that game. He forced Roethlisberger to throw to Coates and Hamilton because they were one-on-one in space. The receivers couldn't beat the cornerbacks assigned to them so Roethlisberger had to throw them open.
This play from two weeks ago highlights the difference with Bryant. He is capable of beating any type of coverage and any type of cornerback so once he is found within the timing of the play he creates wider windows for his quarterback. He not only has his size and ball skills to pluck the ball from the air, he has also accelerated to the point that he is more than a step in behind the defender. Roethlisberger doesn't need to make a perfect throw, he just has to lay the ball out within the range that is passed the trailing defender but not out of Bryant's reach.
This should have been a (relatively) easy touchdown.
Going from being one of the best deep passers in the league to by far the worst has completely altered Roethlisberger's identity as a quarterback. Now that he can't create big plays, both inside and outside of his offense's structure, he is more reliant on being perfect on short and intermediate routes. To succeed without being able to throw the ball further than 10 yards downfield you have to be perfect. You have to be mentally and technically perfect. You have to diagnose coverages before the snap and adjust instantly at the snap whenever teams try to bait you into mistakes.
Roethlisberger isn't that quarterback. He's not going to do what Tom Brady does. He's not going to execute a 20-play drive where the biggest gain is less than 15 yards. Todd Haley has developed him into a disciplined pocket passer but not to the point that he can succeed without big plays.
The biggest challenge for Roethlisberger is running an efficient offense while taking care of the ball. On Sunday Roethlisberger spread the ball relatively evenly to every level of the field, including 12 screen plays to offset his huge attempt numbers. Yet he threw six interceptable passes on 55 attempts. Roethlisberger is throwing an interceptable pass on six percent of his passes, one every 16.25 attempts. That would have ranked just ahead of Brock Osweiler and just behind Jameis Winston as one of the worst offenders in the league last year.
Last year, with only two thirds of the Bryant-Bell-Brown trio to impact how defenses played him, Roethlisberger threw an interceptable pass on 5.62 percent of his passes, he ranked on the opposite side of Winston. The interceptable passes aren't going away. The question is if the deep ball return?
Roethlisberger is 35 years of age and an old 35. You don't need accurate pressure stats to understand that he's absorbed an abnormal number of hits because of his style of play and the quality of offensive lines he played behind for most of his career. Roethlisberger's body is breaking down and he doesn't have the technical discipline or advanced acumen to make up for it. The supporting cast is there for some form of bounce back, but right now his career is hurtling towards an abrupt ending.