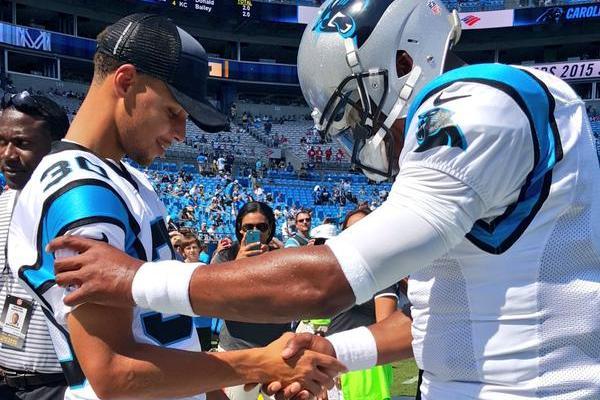 DeAndre Jordan shot 71.4 percent from the field last season.
Steph Curry shot 46.8 percent from the field last season.
Not a single reasonable person would suggest that Jordan is a better shooter than Curry. Nobody would call Jordan more accurate because of the numbers. Wider NBA analysis has evolved to the point that the ability to create your own shot and knock down said shot from further afield is more valuable than simply being a dunker. That 25 percent gap between the players' numbers is offset by the value of Curry hitting three pointers at an exceptionally high rate, three pointers that are often shot off the dribble when he has created his own opportunity, something Jordan rarely ever does.
In the NFL we are still lagging behind in the evolution department. The wider analysis of the NFL focuses on completion percentage and little else when discussing how accurate each player is. For Cam Newton, that's a problem.